Param Pujya Dada Bhagwan spent 50 years of His life in Vadodara, Gujarat (India). From the 24th to 26th of February, a grand celebration was organized for the opening of a Non-Sectarian Temple, Trimandir on the sacred land.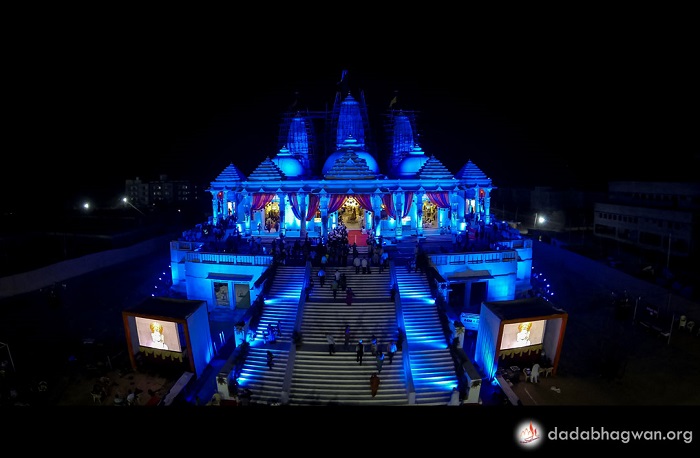 Pujya Deepakbhai in the presence of thousands of followers and non-followers alike performed the Sanctification ceremony of the idols in the Trimandir. The entire event was webcasted live which enabled thousands of followers to join in the celebrations from all over the world.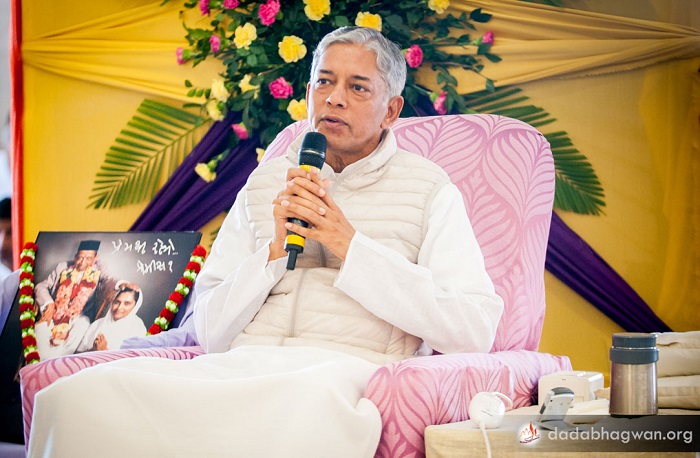 The Trimandir emanated divine energies throughout the entire event and the subtle presence and blessings of Param Pujya Dada Bhagwan, Pujya Niruma and all the Gods and Goddesses could be felt throughout.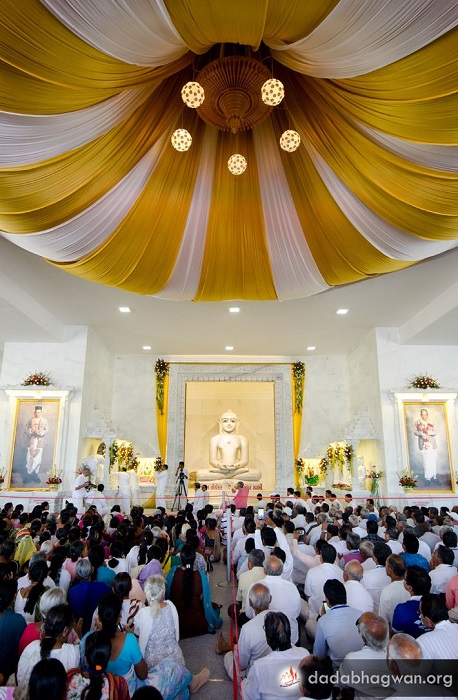 Idols of Lord Simandhar Swami, Lord Krishna and Lord Shiva, the three major religions in India, as well as idols of other Gods and Goddesses (including Lord Ganesh, Lord Hanuman, Shri Saibaba, Lord Mahavir, Amba Mataji, Padmavati Devi, Chakreshvari Mataji and Mahakali Mataji – just to name a few) are housed under the roof of the Trimandir. The Sanctification ceremony of the Gods and Goddesses took place on the morning of the 24th and 25th. A spiritual discourse with Pujya Deepakbhai took place in the afternoon on the 24th, while a Self Realization ceremony was organized on the evening of the 25th. 3200 new people took part in the ceremony. Idols of Lord Simandhar Swami, Lord Krishna and Lord Shiva were sanctified on the morning of the 26th. Later in the afternoon there was puja and aarti of the idols. Approximately ten thousand people visited the temple during the entire day.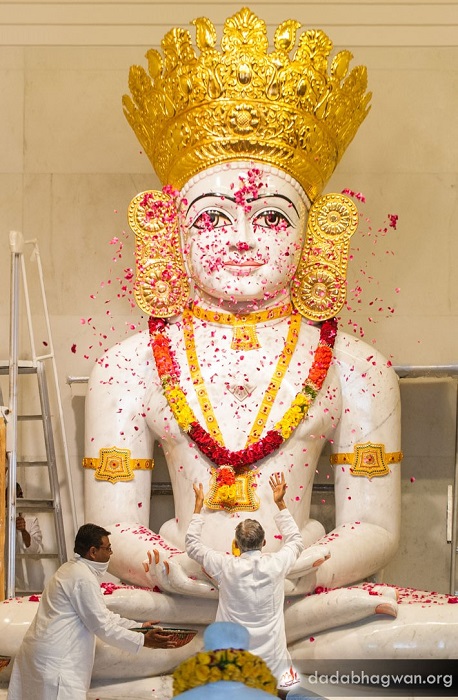 The Trimandir has been built with the intention that the living Lord Simandhar Swami's presence spread throughout the entire world, thus providing permanent peace and happiness to all.  This will open up the path for spiritual progress to all visitors so that they too can benefit and attain liberation. At night, everyone sang devotional songs to celebrate the joyous occasion in the presence of Pujya Deepakbhai.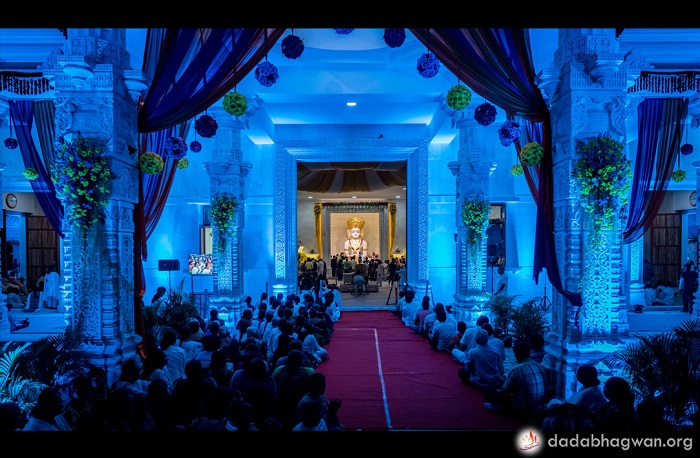 There was also a short 15 minute show that played throughout the entire event, which was open to all. It highlighted the significance of a Non-Sectarian Trimandir.
On the morning of the 27th, Pujya Deepakbhai officially opened the Trimandir for darshan by performing the Dwar (door) opening Ceremony, followed by puja and aarti of all the Lords.