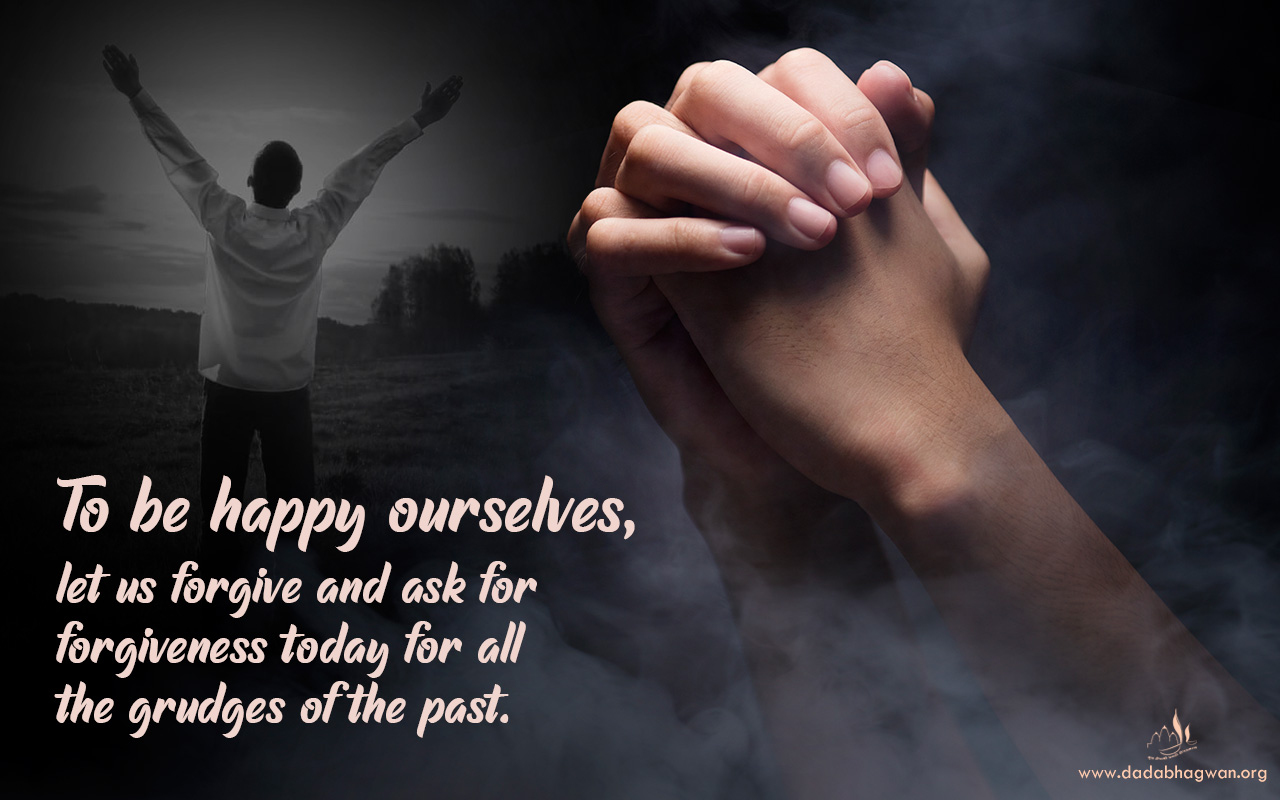 Whether it is simple fight with someone or a misunderstanding with your loved one or some long standing grudge with your friends or business associates, it affects you more deeply than you can imagine.
The suffering is in the form of enormous physical and mental burden which people often find hard to let-go. How can one mend this situation whether it has been caused to us or by us to others?
Param Pujya Dadashri says, "Life is not meant for hurting anyone. If you hurt the person you will surely have to amend the situation." And the way to do it is – PRATIKRAMAN.
Param Pujya Dadashri has suggested Pratikraman (asking for forgiveness) as a solution to this. And the occasion of Samvatsari is the best time to both forgive and ask for forgiveness for all the grudges of the past.
Pratikraman or asking for forgiveness is considered important across all cultures. All religions emphasize it in their own way. For Christians, it is in the form of confession. Jains ask for forgiveness by saying, 'Michhami Dukkadam'. Hindus call it kshama. And Islam too recommends forgiveness as Allah greatly values this practice.
Scientists from around the world have discovered the effects of grudges, anger, hatred, vengeance, etc. on our mental and physical health. If a person experiences this frequently, it increases the risk of depression, heart disease and diabetes along with several other problems. Forgiveness is the way to reverse the adverse effects of negative feelings on our health. Forgiveness calms stress levels, leading to improved health.
Dada's pratikraman tool acts as an immunity booster which protects us from getting caught in a whirlpool of negativity against anyone. The simple way of doing Pratikraman is: Address the God residing in the other person whom we have wronged, and say, "Oh God! I repent for my mistakes. I firmly decide that I shall not repeat such a mistake." Just by saying these two lines heartily and sincerely, and deciding firmly to not repeat it, the mistakes vanish.
So, why wait? Let's make Pratikraman a part of our daily habit planner. It is an indispensable method of staying fit and happy, both mentally and physically.