Saturday January 12, 2019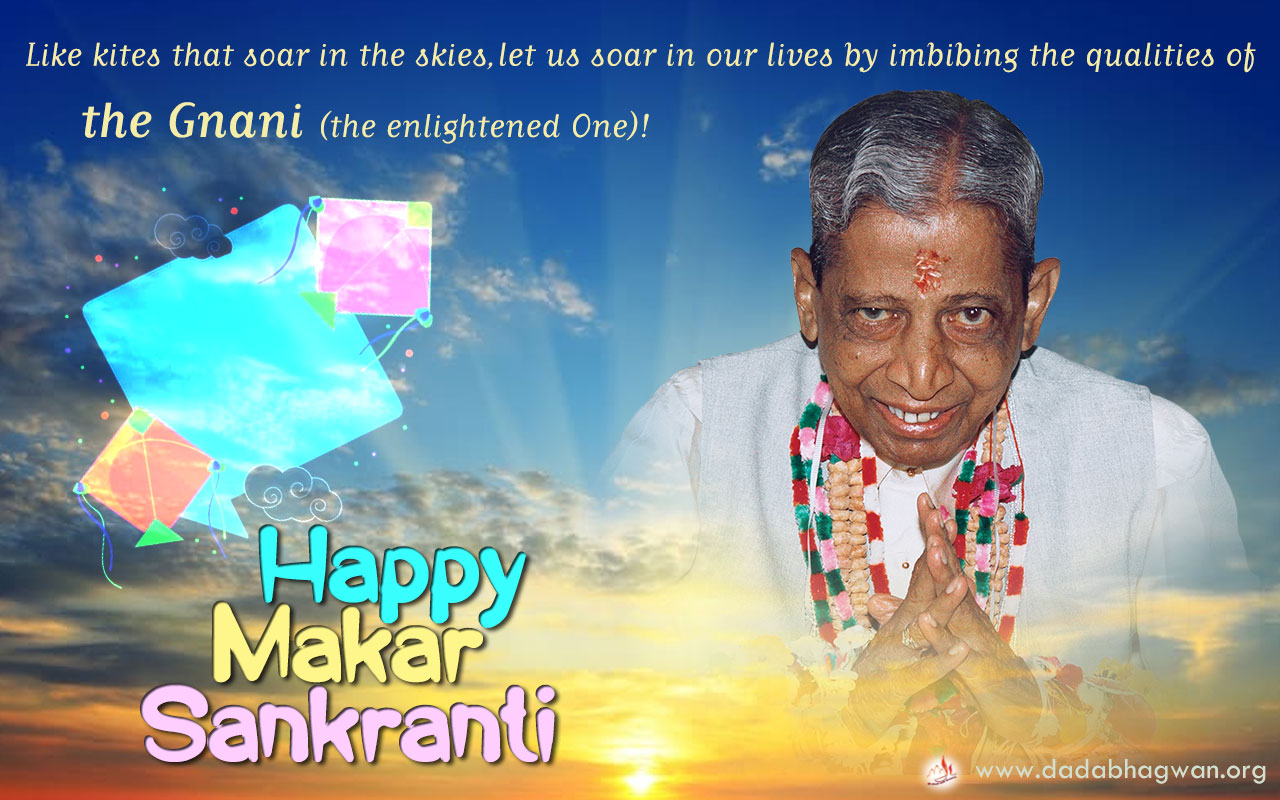 India is a land of variety. Each state in India celebrates it's glory through diverse culture, traditions, festivals, lifestyle etc. One of the most auspicious festivals that marks the beginning of the New Year (as per the Gregorian calendar) is Makar Sankranti. It is celebrated on January 14, every year, across India to honour the Sun God, who is the symbol of energy, strength and power. People relate the festival with the harvest season, kite flying, bathing in sacred rivers etc. to absorb the power of Sun in different ways.
The power of the Sun is also associated to the qualities of a Gnani Purush (the enlightened One). The Gnani is said to have the dazzling majesty of the Sun-God. Those who come near Him can experience this strength and the Divine energy that is visible in His eyes. It is nature's principle that, One becomes what one sees. One imbibes the virtues of a Gnani just by having faith in Him and being connected to Him.
What are the qualities that can make a Gnani great?
These are just few of the 1008 qualities that a Gnani has.
This Makar Sankranti, as we look up at the soaring kites; let us also ask for strength to imbibe the qualities of a Gnani and rise higher in our life.