Pujya Gurudev Rakeshbhai (Founder of Shrimad Rajchandra Ashram, Dharampur) came to wish Pujyashree Deepakbhai on his Birthday (9th May). They spent 2 hours together and shared details about various Satsang activities in both organizations.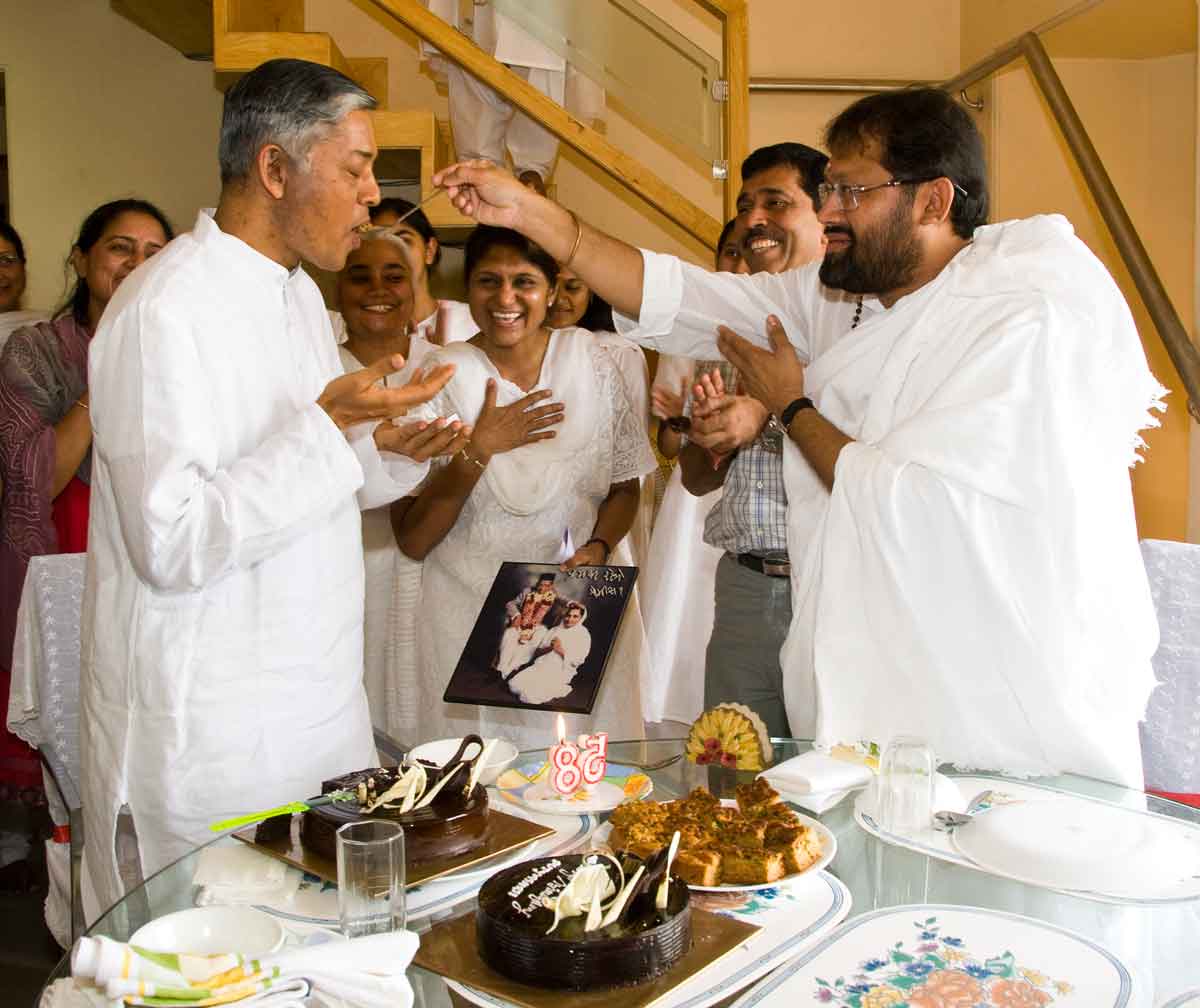 Pujyashree Deepakbhai also discussed details of how to progress on the spiritual path to moksh.
Pujya Gurudev Rakeshbhai and Pujyashree had the pleasure of each other's company for lunch. Pujya Gurudev invited Pujyashree Deepakbhai to visit Shrimad Rajchandra Ashram in Dharampur.