Param Pujya Dada Bhagwan's 108th Janma Jayanti (Birth Anniversary) was celebrated remarkably from the 21st to 29th of November in Pune (Maharashtra), India.
During the first two days of the commencement of the event, because of unprecedented rainfall, the volunteers had to go through various difficulties, but they had observed lot of penance throughout the crisis situation and gained practical experience of Gnan by their positive attitude. 
Abiding by the Gnani's instructions, those followers who couldn't come by also had to face a lot of penance. At every center the followers did prayers for one hour everyday so that new seekers can take benefit and the event goes on smoothly without any obstructions.
Until the 26th Nov, the event venue was a hall with a capacity of around 3000 people, but still it was managed quite well with the over flow of followers and new seekers. 
25th Nov. was Param Pujya Dada Bhagwan's 108th Janma Jayanti. On this day Pujya Deepakbhai gave blessings to thousands of spiritual seekers and followers to remain in pure soul and to see the world with a flawless vision.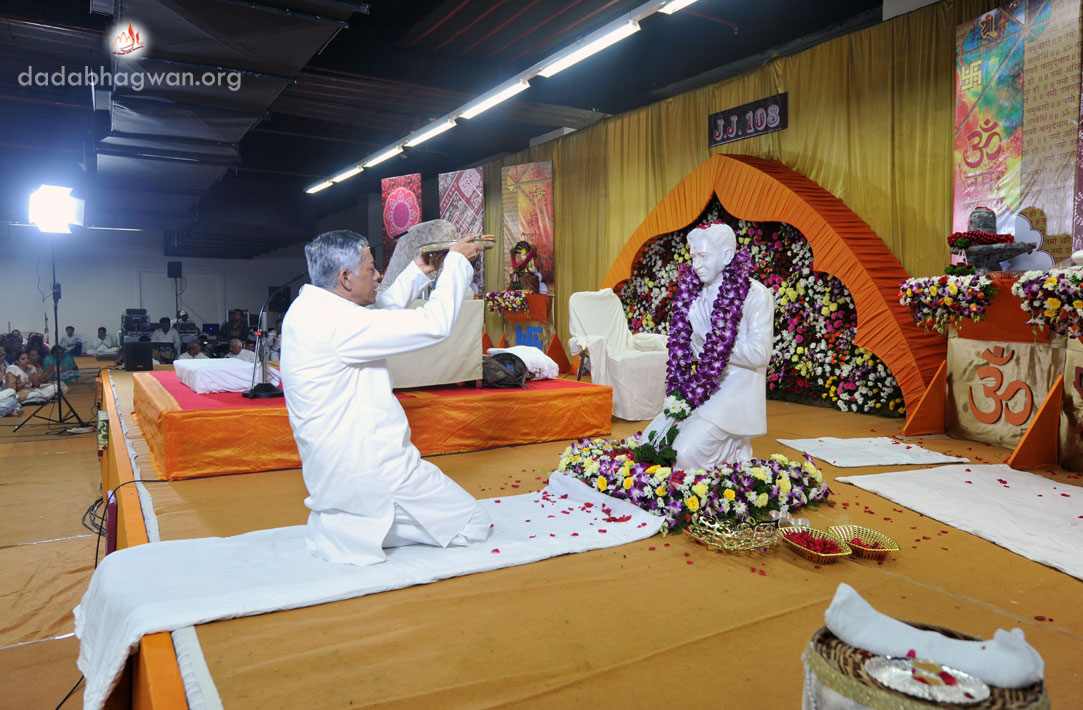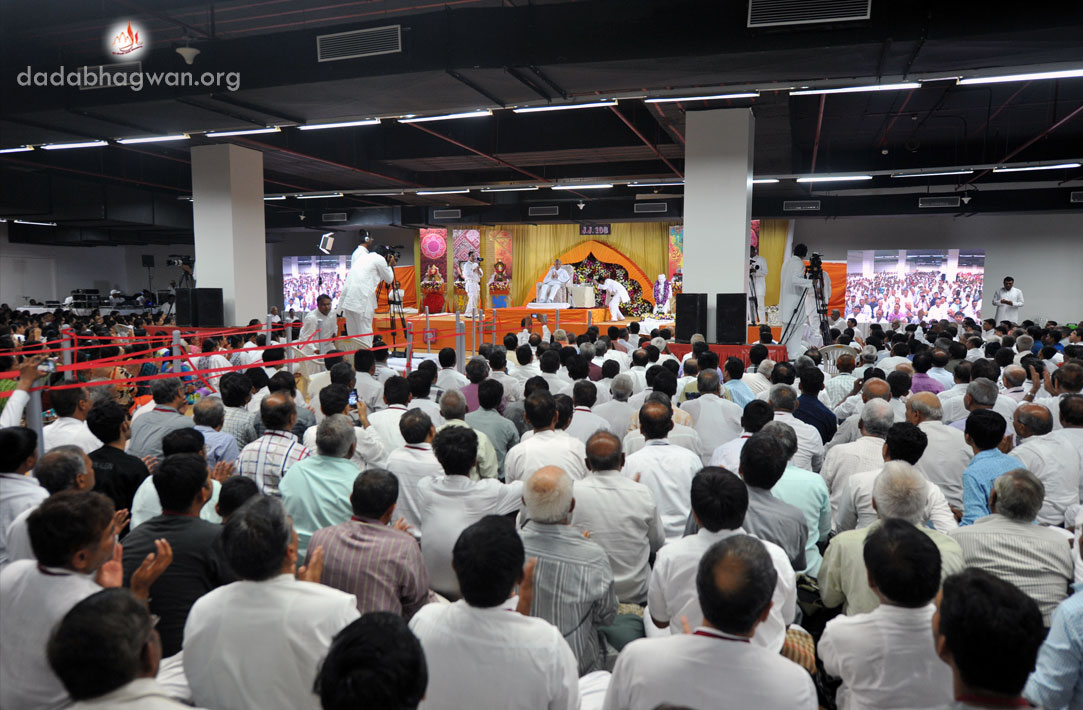 With Param Pujya Dadashri's, Pujya Niruma's and Dev Devi's grace and prayers by all followers, all the forthcoming events- Gnanvidhi Ceremony, Theme park, Children Park etc restarted at the original venue  with full force. 
On the 27th Nov, a grand procession was organized in a very short time to welcome Pujya Deepakbhai which couldn't take place on the first day of the event due to unexpected rainfall. The spirits of all the volunteers and followers were remarkable. 
It was a traditional Maharashtrian welcome ceremony. With a traditional white turban, Pujya Deepakbhai was given a warm welcome along with the Pune traditional dhol players who played a beautiful rhythm.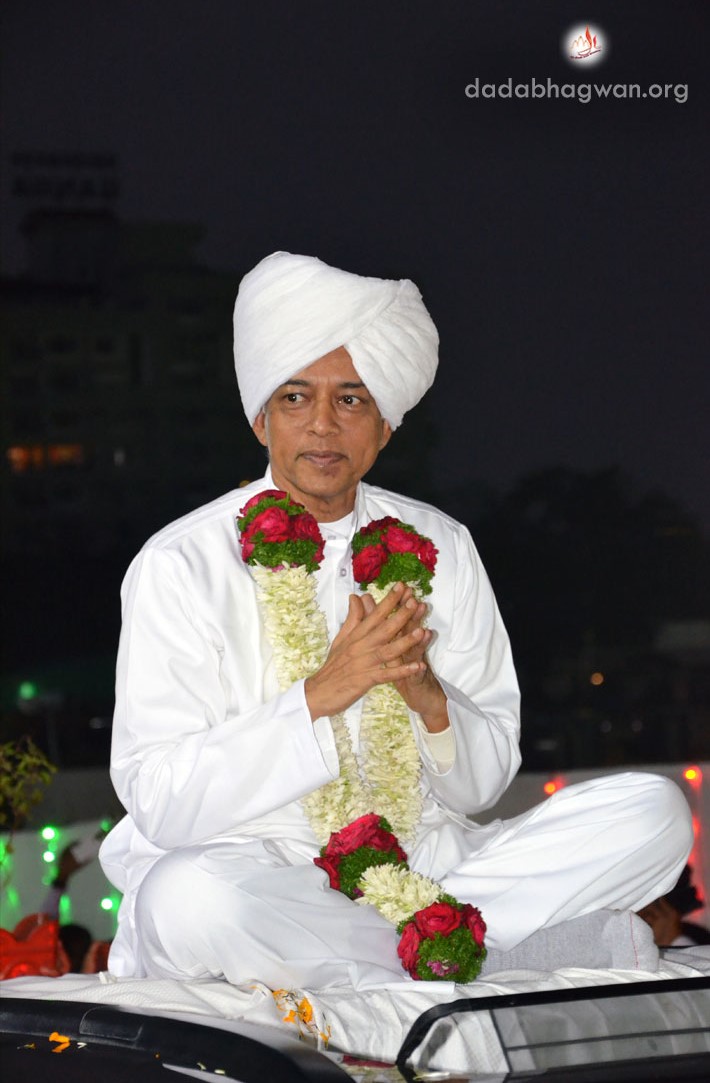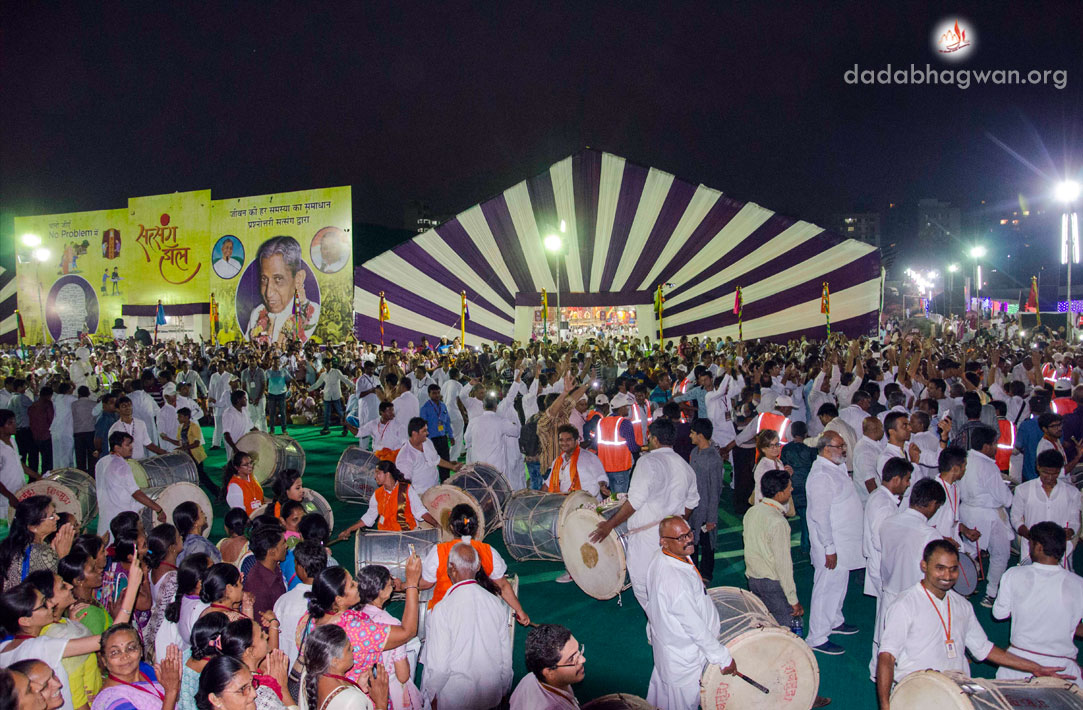 On the 28th Nov, around 2500 new seekers took Gnan out of which 1500 were Marathi speaking people.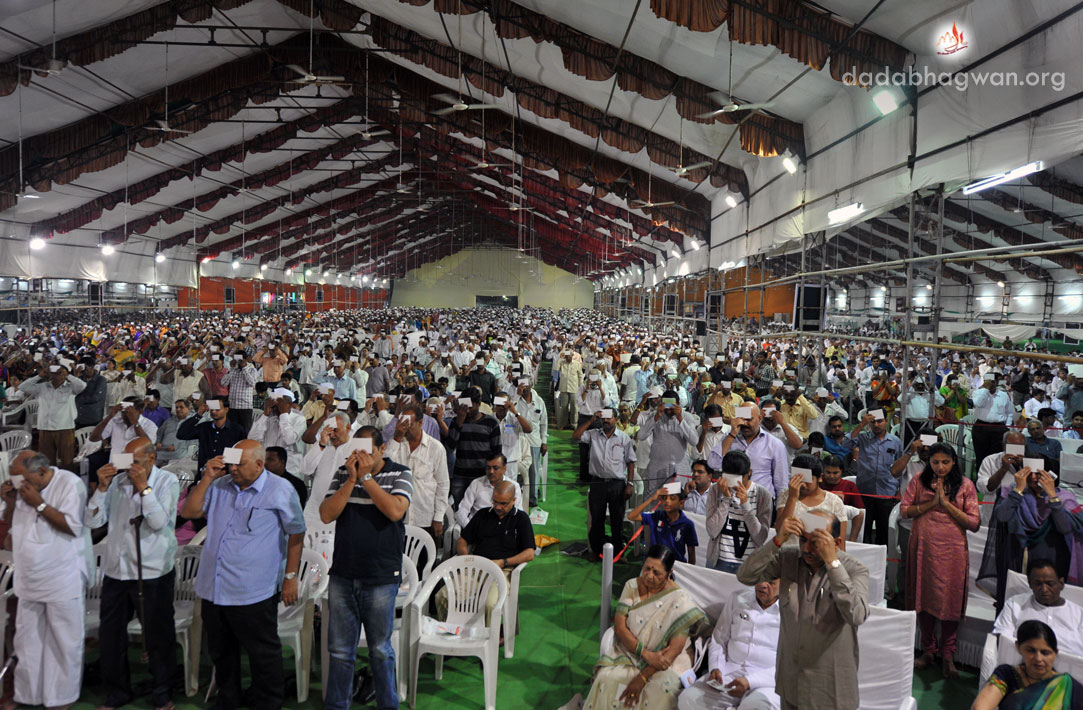 A total of 32 schools and about 12000 children visited the theme park and children park between the 26th and 29th of Nov.