3 years have passed since Aptsinchan – a school for future Aptaputras (celibates who devote their life for Param Pujya Dadashri's mission of Jagat Kalyan), started in Bhadran.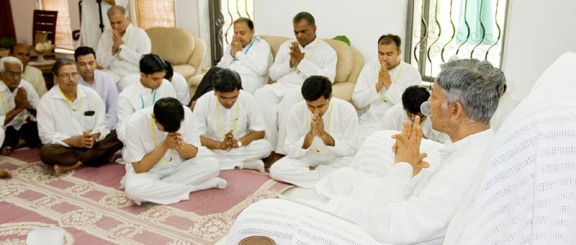 A new batch for the 4th year has been selected after a strong evaluation process to check
their understanding about Akram Vignan
their overall understanding
their past involvement in satsang and seva
their strong and sincere Nischay to surrender everything for Param Pujya Dadashri's work.
7 new sadhaks were selected for this year, many of whom are the only son in the family.