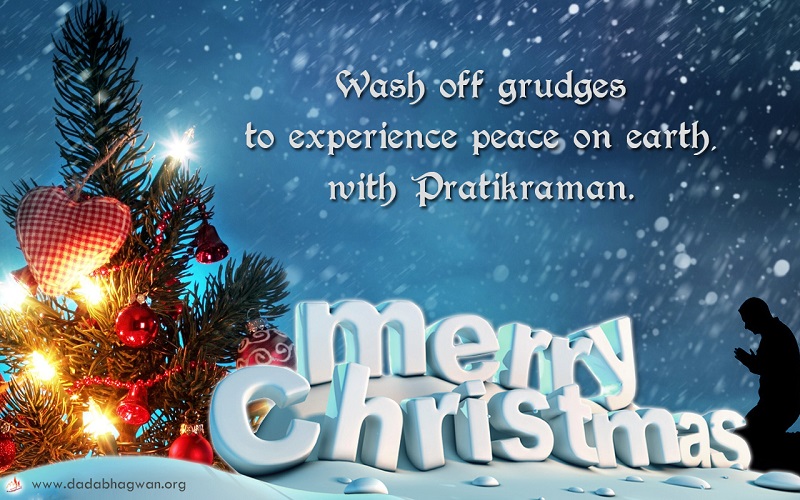 On account of the birth anniversary of Jesus Christ, we celebrate Christmas. He was a magnificent personality, for He lived for the world. He left behind Him the message of love. Today, we pray to His Pure Soul, to help us all and spread His message all over the world just like He did.
We can see His dream taking shape into reality, as millions of people are spreading love, peace and happiness in every little way they can. We have also learnt this from Param Pujya Dada Bhagwan, who tells us to greet everything that comes before us with love and not to hold grudges within. He has given us a magical eraser 'Pratikraman' to wash off the grudges we hold within us. Thereafter we experience immense peace. With the use of this key even you can experience peace on earth.
So let's reunite with the people with whom we have clashes and resentment, by embracing them this Christmas by forgiving and forgetting all our grudges.