A special 4 days spiritual discourse in Hindi language was held from 17th May to 21st May for Spiritual Seekers at Adalaj (Gujarat), India.
About 1400 mahatmas from various states like M.P., U.P, Uttaranchal, Chhatisgadh, Jharkhand, Haryana, Maharashtra, West Bengal, Punjab, Himachal Pradesh, Andhra Pradesh and Delhi (NCR) came to attend this satsang shibir (spiritual discourse).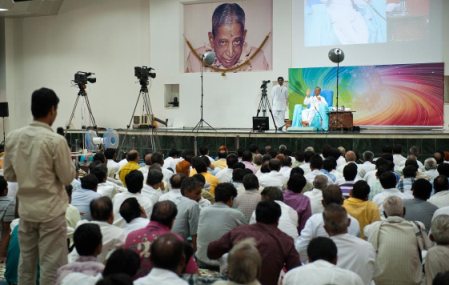 Their 4-5 days stay at Simandhar City (Adalaj,India) was life time pleasant memory.
Along with Pujya Deepakbhai's spiritual discourse there were also many different activities organized for them like garba, bhakti, fun fair, darshan etc….
Also Books and Magazines in Hindi language were also inaugurated by Pujya Deepakbhai in this shibir.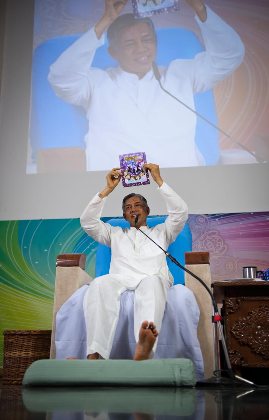 All the Hindi spiritual seekers were extremely overwhelmed as they got a complete spiritual package in this shibir. They were bowled over by mahatmas(followers) service and love.
450 Hindi seekers went through the Self realization ceremony held on 19th May, in Adalaj.
And last but not the least a special one day "Jatra†with Pujya Deepakbhai was organized to Mahudi and Taranga Tirths.
This was truly jackpot to all on top of satsang shibir.