Hindi Shibir in the presence of Pujya Deepakbhai was organized from 27th May to 31st May 2016. Many people from all over India took advantage of the spiritual discourses, which were all in Hindi.
There was a Self Realization Ceremony (Gnan Vidhi) on 29th May, where 750 new seekers took Gnan.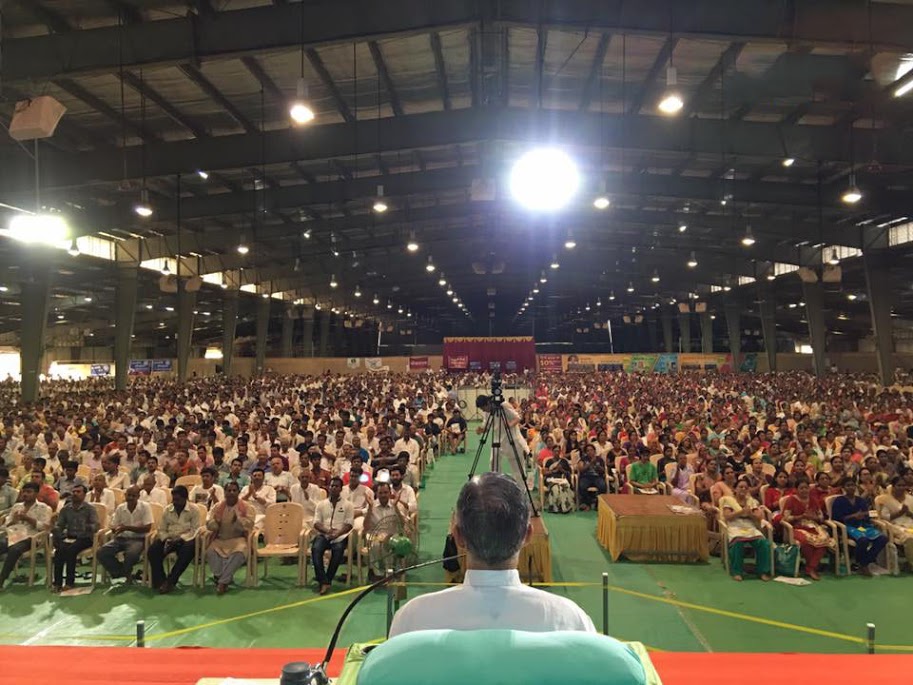 During the Hindi Shibir, lots of new Hindi followers got a unique opportunity to do darshan of the 13-foot idol of Lord Simandhar Swami who came to Simandhar City, Adalaj, India on the way to Baroda (Gujarat). The idol will be placed in the new Trimandir in Baroda.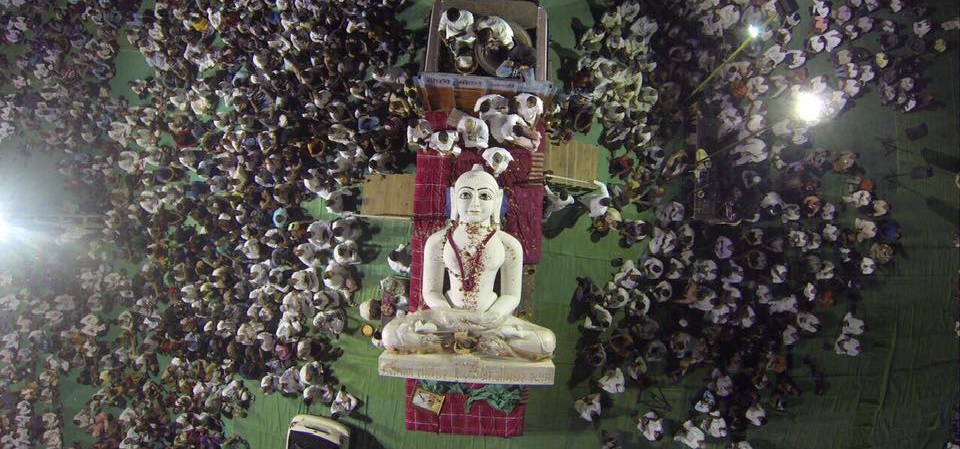 Apart from this, there was a pilgrimage (jatra) to Ambaji arranged especially for Hindi followers, in the presence of Pujya Deepakbhai on 31st May, 2016. Followers also enjoyed an informal satsang during the jatra. Over a thousand Hindi followers took advantage of the jatra.
On the way to Ambaji, the Trustees of a temple in Mehsana facilitated Pujya Deepakbhai and gave Him a grand welcome. Garba was also organized at the temple for all the followers, in the presence of Pujya Deepakbhai.