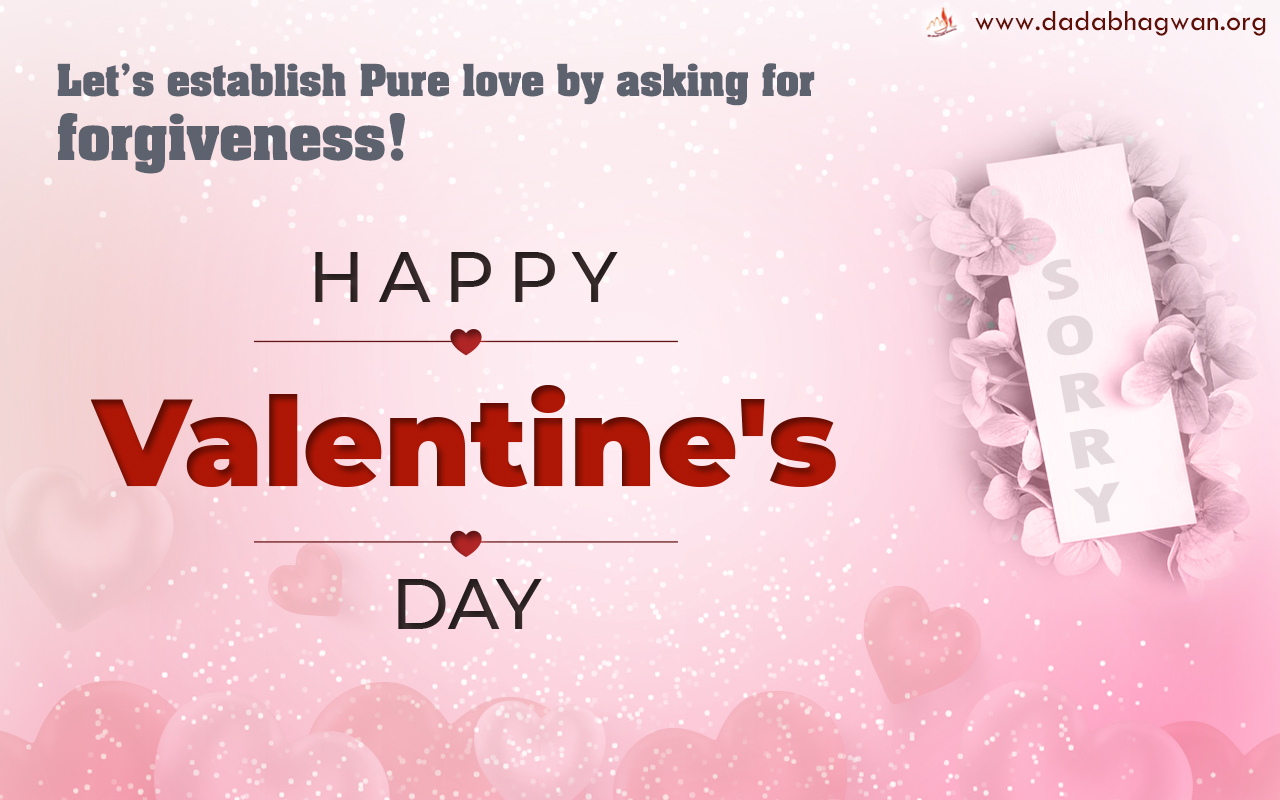 Valentine's day is back again!
And for sure, most of you might have your plans ready already for your loved ones!
Valentine's Day is one of the most awaited days of the year as it gives us an opportunity to celebrate love. When celebrating love gives us so much of happiness, how about enhancing this love? That's definitely the best way to celebrate love, isn't it?!
So come, let's learn from Param Pujya Dada Bhagwan how we can enhance our love. He explains:
"Pure love will increase in proportion to the decrease in differences experienced. What do we need to get rid of in order to develop pure love? One has to be rid of their differences so that pure love can arise. When the differences disappear completely, absolute, pure love is established. This is the only way.
People usually say, 'this is mine and that is yours!' It is like a disease. Differences exist because of this disease. But when people depart from this world, is there any such thing as mine and yours? Once this disease is eradicated, one will become a personification of love.
Love is when there is no falling apart, no separation. The real love does not take account of the other person's actions. It only looks at the Self within that person.
The nature of the Self is love and with such love, one forgets all one's problems. Once bound through this love, nothing else can bind you."
The main reasons behind conflicts are our unfulfilled expectations, our grudges and our negativity. But even after we realize our mistake and are fully aware so as to not repeat that mistake, very often, the mistake stands to repeat.
Therefore, Param Pujya Dada Bhagwan advises,
"Since you cannot instantly change your behavior, you can ask for forgiveness and this in itself is a way that will help change your behavior. This works scientifically because by asking for forgiveness, you are no longer protecting it and therefore that behavior will cease eventually. Gradually you will experience harmony in your relationship…
When does love arise? It is when you ask for forgiveness for all mistakes that have occurred so far. You accept that you and only you are at fault for seeing fault in others. You should take this approach with those for whom you wish to become the embodiment of love. Only then will you feel love. Do you want to love or not?
When you become the embodiment of love, others will experience oneness with you. Everyone has attained oneness with me in this manner. This method is being opened up to everyone."
Remember, life is too short for any kind of hatred or vengeance. So on this Valentine's Day 2022, let us all celebrate love in its true essence by establishing pure love through this simple method of asking for forgiveness from our loved ones for all the mistakes that have happened so far.
Happy Valentine's Day!