Wednesday September 4, 2019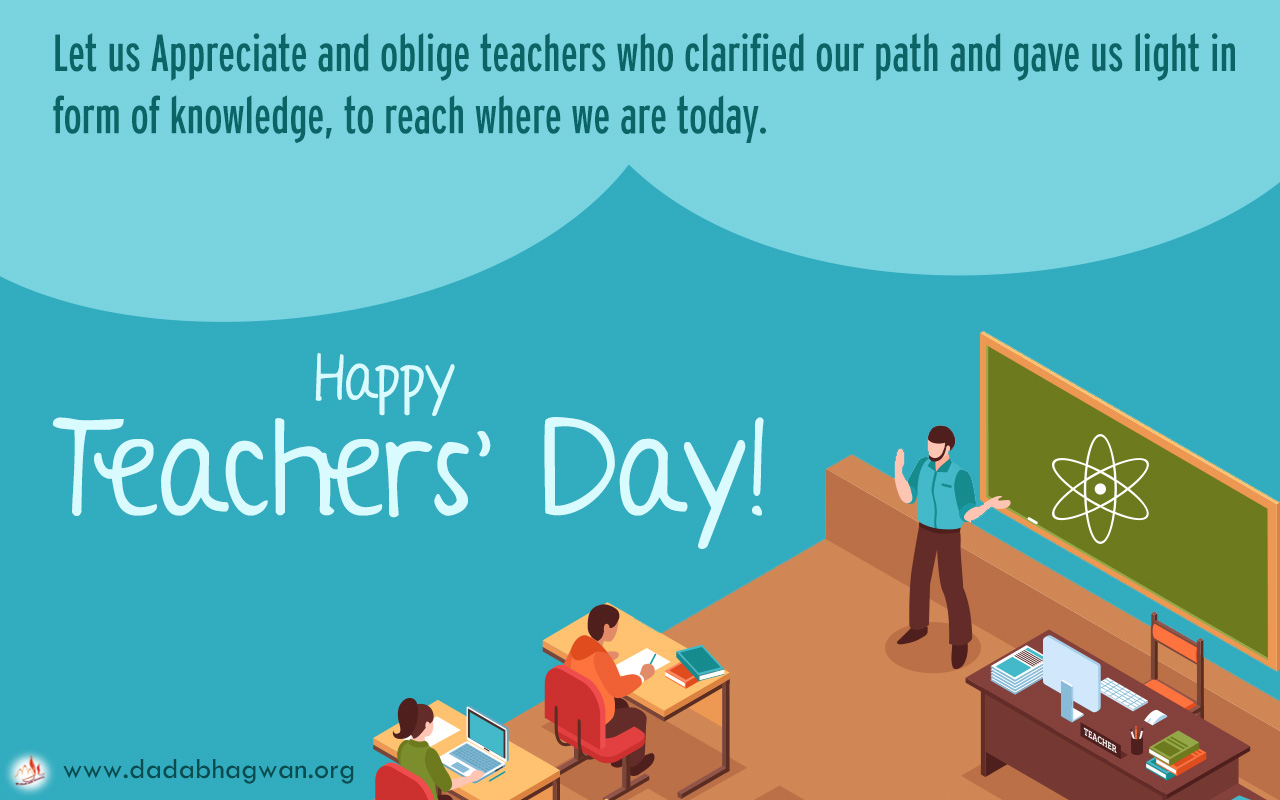 5th September, Birthday of Dr. Sarvepalli Radhakrishnan is celebrated as Teacher's day all over India. On becoming the President of India, his students and friends requested him to allow them to celebrate his birthday. At this, he insisted that instead of celebrating his birthday, it would be his proud privilege if September 5, could be observed as Teachers' Day. Since then, this day has been observed as Teachers' Day in India.
Suppose if you want to go to the station from a certain place and if you get lost on the way, will you not have to ask someone for help? Whom would you ask? Definitely, it would be someone who you feel probably knows the way. So the one that knows the way, is a Guru. As long as you do not know the way, you need to ask someone; you may even have to ask a small child. Whomever you ask becomes your guru. Only when there is a guru will you find the way. The guru is the other eye. He clarifies your path and gives you the light to go ahead.
Many people feel that knowledge can be gained spontaneously, by itself. In fact that is not true. In fact, Param Pujya Dada Bhagwan says, "without a guru, no knowledge of any kind can be attained. Neither worldly knowledge nor spiritual knowledge can be attained without a guru." One grows up learning the knowledge he has been given. The teacher gives you knowledge and you take it. You in turn give that knowledge to others. Knowledge by its nature involves give and take.
Thus, let us today remember and appreciate all the teachers, who clarified our path and gave us light in form of knowledge, to reach where we are today.