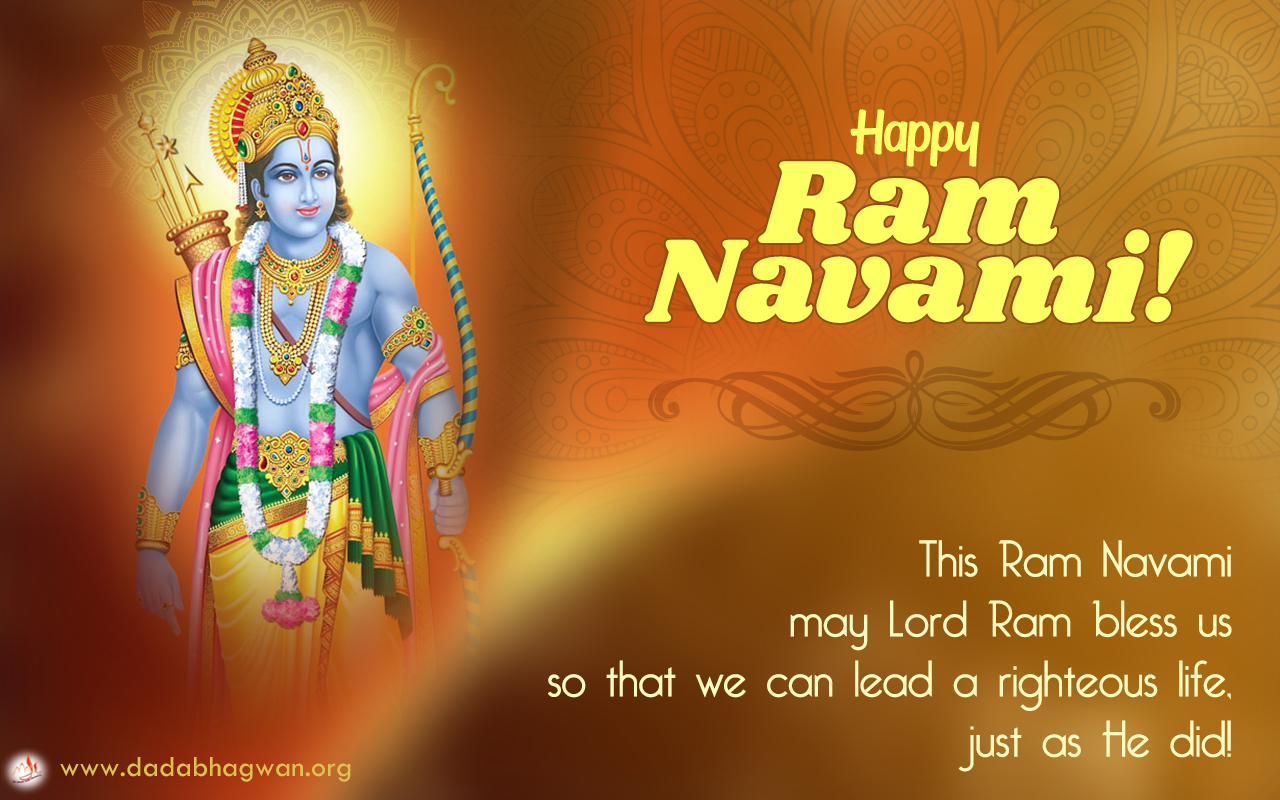 The Hindu festival, "Ram Navami", is celebrated to rejoice the birth of Lord Ram. He was born on ninth day of the Shukla Paksha in the Chaitra month as per Hindu calendar. That is why it is named as "Ram Navami".
Lord Ram is known for His righteousness, which is also considered one of His heroic qualities. Going through His life's incidences, we can infer how He righteously dealt with every relationship and circumstance in His life, whether that of a son, a brother, a husband or King. Today let us understand righteousness (Dharma) through the vision of Param Pujya Dada Bhagwan:
Param Pujya Dadashri says, "What is dharma? It is anything that remains in and results in its own intrinsic properties. Dharma means one's intrinsic nature and properties. For example, when can you call gold, gold? It is only when it exhibits the properties that are intrinsic to gold. Another example is if these grapes are bitter, then you could say that it does not exhibit its intrinsic property. Brass can look and shine just like gold if it is polished enough. But if a goldsmith were to test it, he would be able to tell that it is not gold from the intrinsic properties of that metal. Similarly you can say that a thing is in its innate nature, goon dharma, if it exhibits its innate nature. The belief of 'I am the body', or to believe the body, the non-self, to be your real identity is par-dharma (dharma of another). To believe the Self (Soul) as the Self is swa-dharma (own dharma). That is Atma dharma, dharma of the Self." Thus, we are able to learn the definition of actual righteousness (Dharma).
So on the auspicious occasion of Lord Ram's birthday, let us pray to Lord Ram to grant us to lead a righteous life and eventually attain the heights that He was able to attain.