Thursday September 29, 2016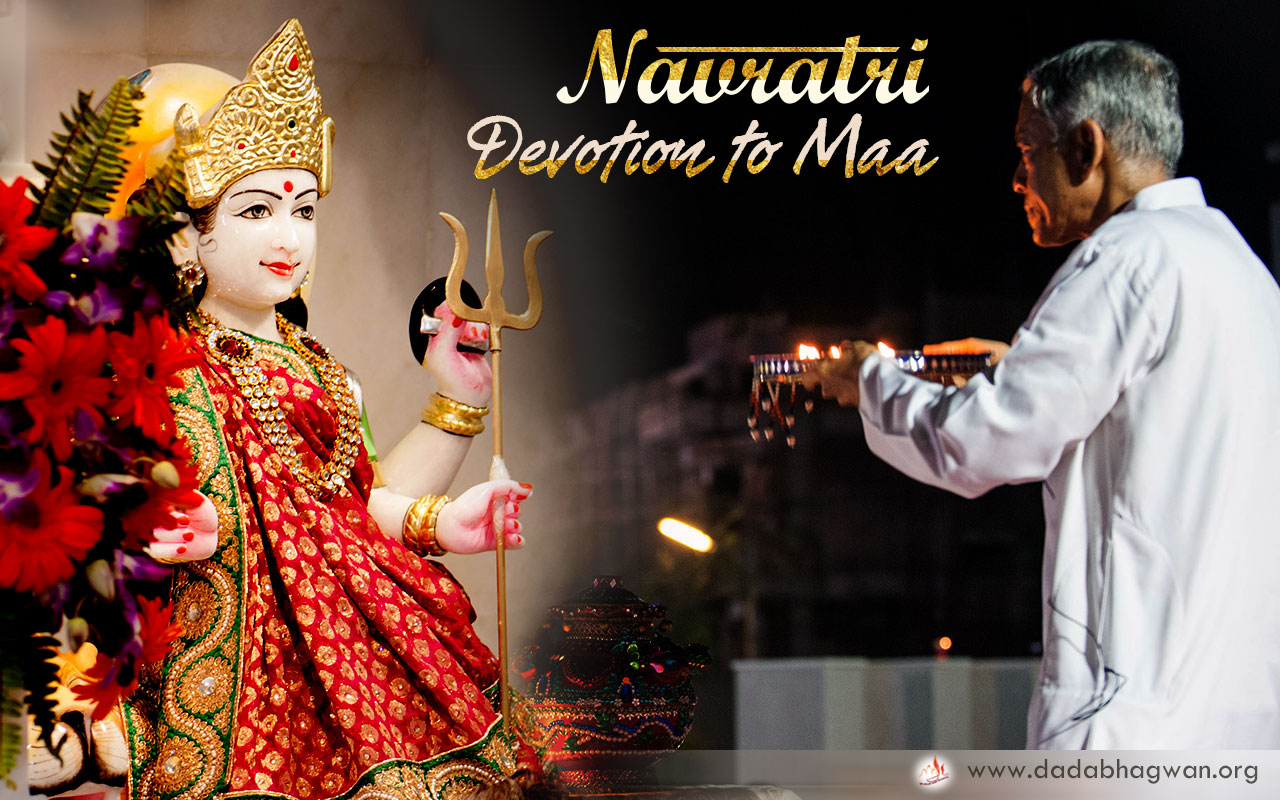 In the Navratri festival, the nights are filled with glee and countless colors as everyone prepares to worship Mataji. Mataji is the Goddess of prakrut energy (adhyashakti). As we are unaware of this energy existing within us, we worship her.
During this festive occasion one of the ways we show our devotion to Mataji is by doing her Aarti. But do you know the significance of doing Mataji aarti? When we perform her aarti, we are performing an indirect devotional activity (bhakti) towards her. This makes Mataji happy and she showers her blessings on us, thereby developing our prakrut energy. This makes our life peaceful, helps us progress spiritually and relieves our life from worldly obstacles.
Happy Navratri!