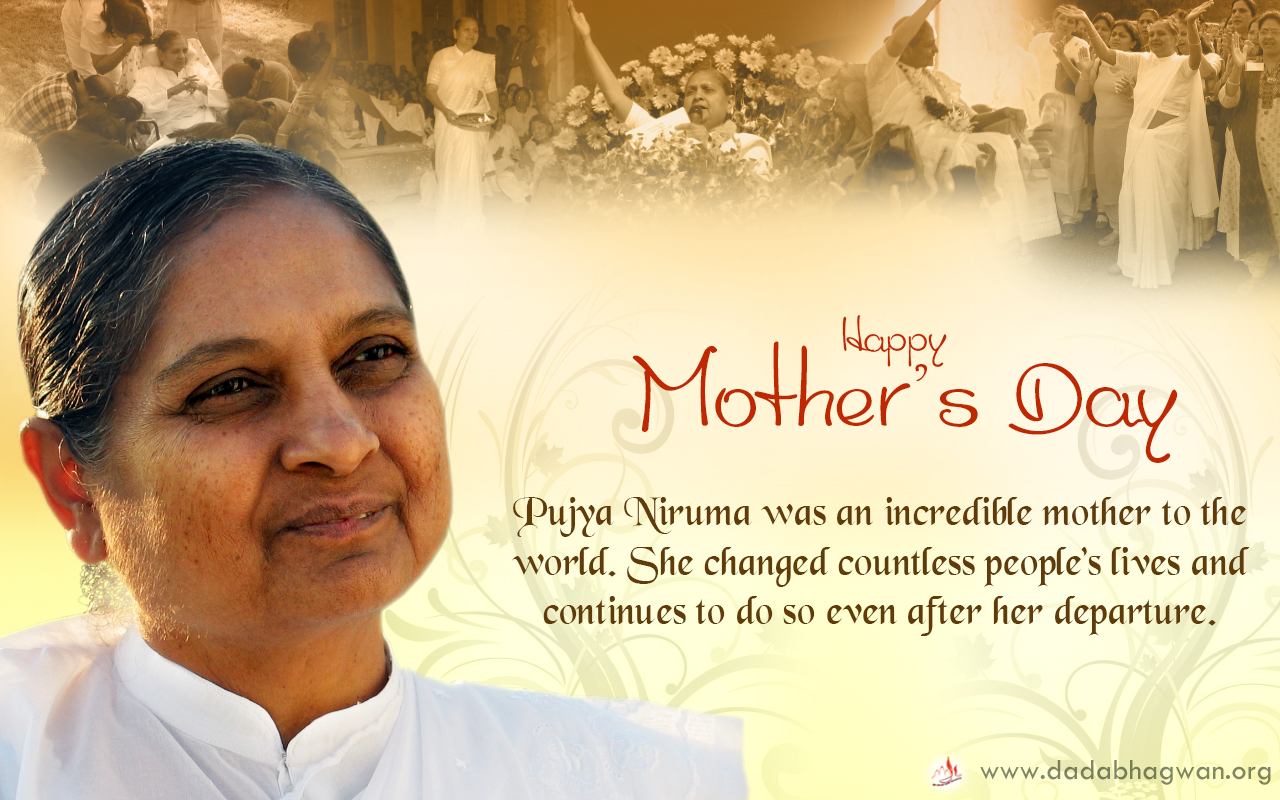 Today we honor and celebrate mothers around the world who shower their children with unconditional love, prepare them for their journey throughout life and raise them to become upstanding adults.
In 1987, Param Pujya Dadashri told his most diligent disciple, Niruben, during his departure from the worldly life, "I am very pleased with you Niruben. This Niruben is a great instrument for the world's salvation. She will have to become a mother to the whole world. Whenever Niruben wants, Dadashri will speak from within." And from that point forward until her parting on March 19, 2006, Niruben became Niruma, fulfilling Param Pujya Dadashri's wish and becoming the perfect mother to everyone she came across.
How did Pujya Niruma fit the title as the World's Mother?
Pujya Niruma was an incredible mother to the world. She changed countless people's lives and continues to do so even after her departure.