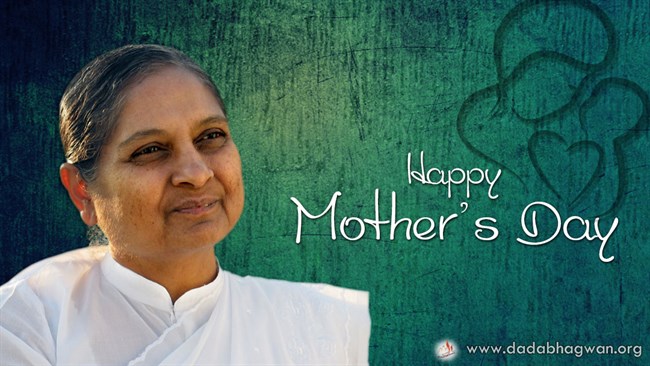 Mother's Day is not only a celebration which honors mothers, but it is also a celebration of motherhood. One day is not enough to celebrate the significance of mothers in our lives, who do so much for us day in, day out, but on this day we get the opportunity to show our love and appreciation for our mothers.
Param Pujya Dada Bhagwan has said that, if love is to be found anywhere in this world, it is within a mother! Have you wondered why a mother's love is considered the highest in the world? It is because of the sacrifice and the selflessness in that love. Because of this love, every child feels an intense oneness with their mother.
Wouldn't it be great if everyone in this world felt that same oneness with each other? How? By making a promise to ourselves and following in the footsteps of our mother and we too can become selfless and in turn create a oneness with the world!
On this very special day, let us all honor our mothers, by learning something from them. Just like our mothers put our happiness before their own, we can also strive to do the same with others. This way we will create oneness within this world.