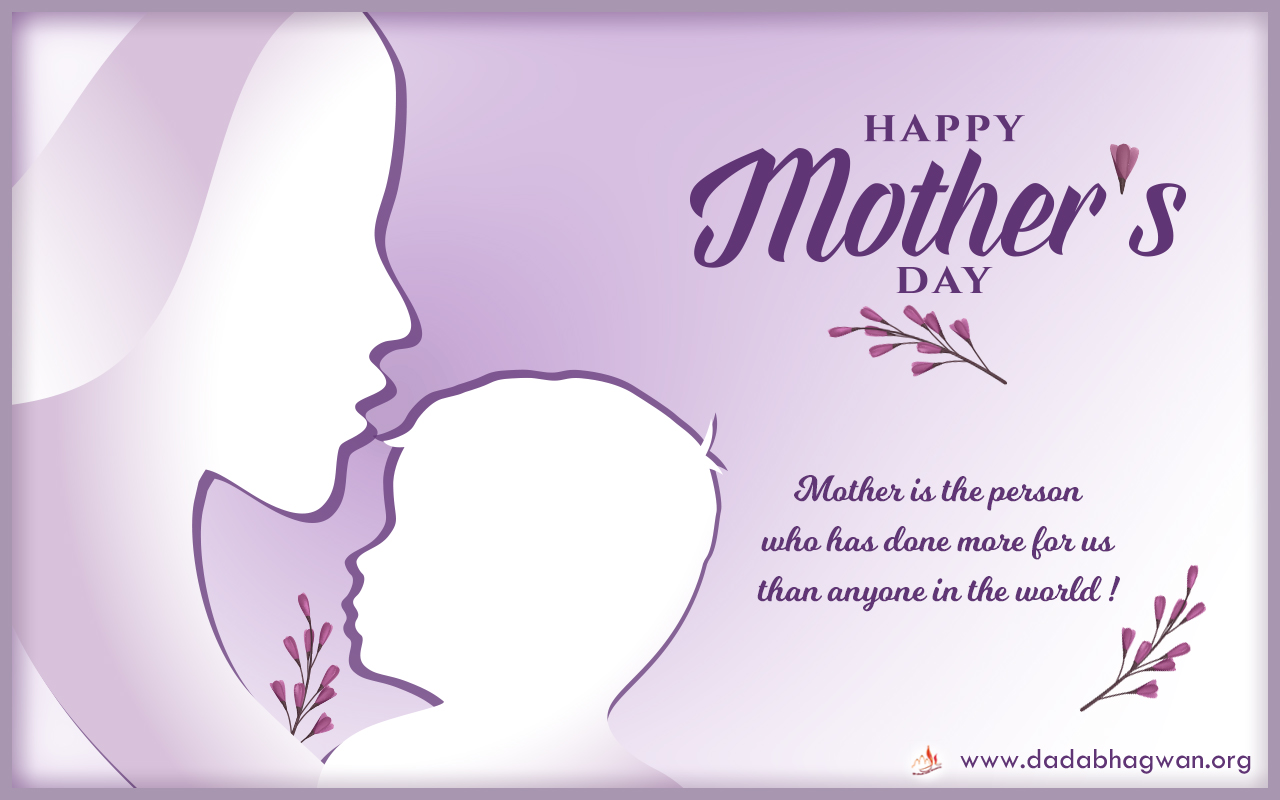 Happy Mother's Day!  
A very Happy Mother's Day to all the lovely Moms in the world!
As you may know, every year, the second Sunday in May, is specially marked as the International Mother's Day for the celebration of motherhood.
Mother is the person who has done more for us than anyone in the world!
The contribution of hers is unparalleled, for she is aware of her child's needs more than anyone else.
To start with, she is the one who brought us into this world! And even before we came into this world, did we have to worry about any of the arrangements to be done? No!
She provided us the shelter and took good care of us while we were cosily residing in her womb. And when it was time for our arrival on this Earth, it was our Mother, who meticulously made sure that everything that was essential for us was made available to us, in time – our baby-cap, the hand-gloves, the socks, blankets, bib, diaper, the maternity ward and the rest – everything was kept all ready, isn't it?! And then, it was this mother that taught us how to talk, walk and going ahead, face life.
This is the reason why the Mother holds a special position in every child's life!
'Mother' happens to be the most naturally secured abode for any child. The warmth of her love is like a hard shell wherein the child feels very safe. Param Pujya Dada Bhagwan has beautifully described how the love of a Mother is the highest form of worldly love.
A mother herself may be illiterate, but the efforts she takes for her child's education is nothing less than a well-educated mother. Similarly, where the family is not financially sound, the mother has the expert knack to manage the household expenses such that she always has enough for her child's education and other basic needs and to fulfil her child's wishes too, somehow. Even in the cruellest of circumstances, a mother does not crumble, only so that her children should not feel the void. She holds her ground strongly so that her little ones can soar to great heights.
In every struggle of life, the blessings of mother play a crucial role. Whether she is present or has passed away, she is before our eyes or away from us, her blessings walk along with her child, always!!
The prime responsibility of grooming the child is assigned to the 'Mother'
This role of mothers is not at all easy. Yet, every mother, in her own little ways, tries her best to help her child grow into a good human being. And the sacrifices that she makes for this purpose cannot be expressed in words. In the lullabies she sings when her child is in the cradle or the stories of saints and Enlightened Ones she narrates when her child is growing up, at every step of life, she is guiding and directing her child to do what's right from the religious, or still better, the spiritual standpoint…. just like Jijamata left no stone unturned to mould Shivaji into a brave warrior and like Ma Jashoda who, although had not given birth to Krishna, but nurtured Him with such love and warmth that her Baby Krishna grew up into the most revered Vasudev Krishna!
So come, let's do something special for all the Mothers of the world, this year!
Let us all children make a Mother's day special prayer to God, "Dear God, Please bless our Moms with the strength to render this special role of 'Mother' that has been conferred upon them, in the best possible manner; such that they are able to successfully build a strong foundation of strong ethical and moral values while bringing up their children - making them truthful, courageous, fearless and virtuous and then graciously gift these children for the service of society and the salvation of the world!"