Saturday January 13, 2018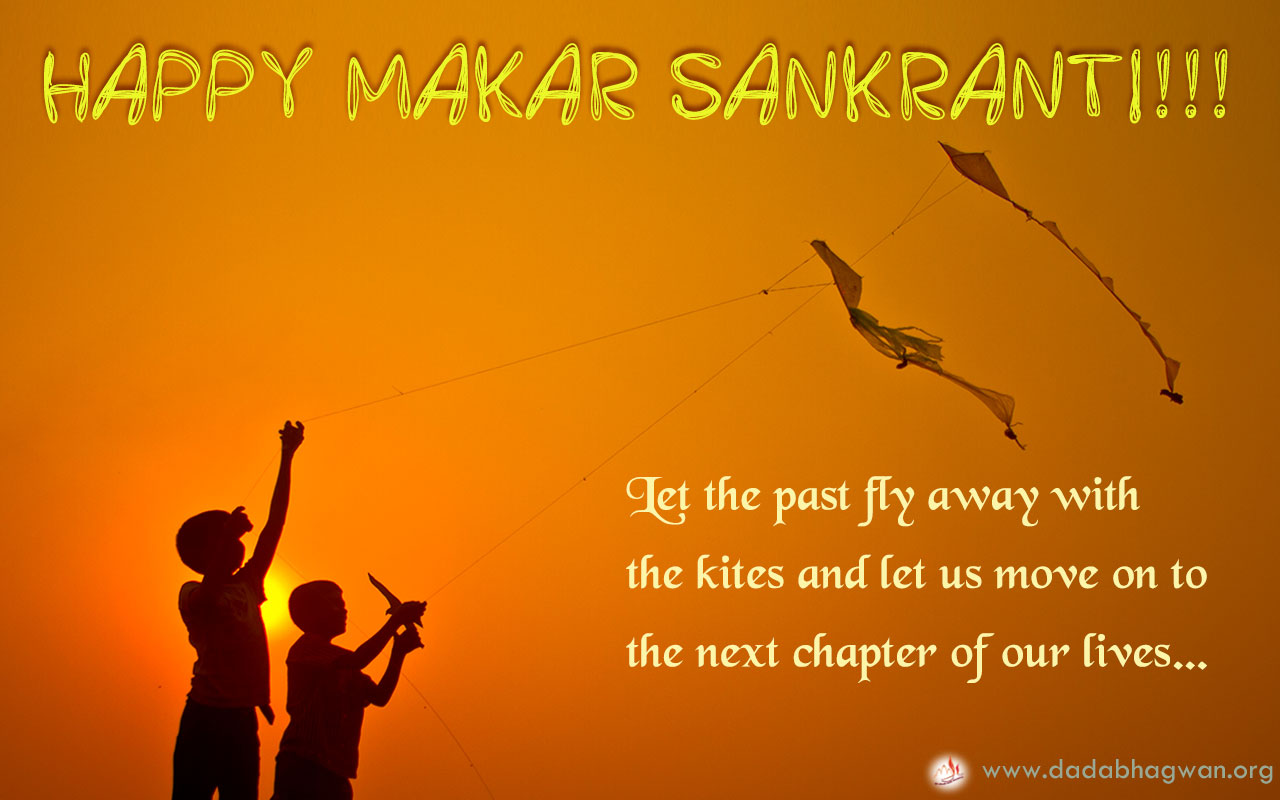 The day of Uttarayan marks the most awaited occasion to fly kites each year. It is famous for its sesame sweets and kite flying!
Sankranti means "movement". It marks the day where there is a significant movement in the arrangement of the earth's dial around the sun – and this movement brings about a new change in the way we experience the planet itself. This time is most important for yogis to make a new, fresh effort in their spiritual process. Therefore, on this occasion, people who have family also make a fresh attempt in whatever they do in their lives.
Along with making fresh beginnings for our worldly life, let us make a new start in our mind, body and Soul too. But how can that happen? Ask yourself, "Are you holding on to something from the past? A grudge, a wound, a scar or just a stubborn fight?"
Param Pujya Dada Bhagwan explains that when we keep mental notes of the past and how other people interact with us, we not only hurt the people around us but also ourselves. Inevitably digging ourselves deeper into the worldly life. This makes it harder to break free from the worldly life and attain salvation. Instead, we should stop keeping mental notes on the past, resolve the problems that come in our lives with right understanding and become free from the worldly life.
On this auspicious occasion of Sankranti, why not let the past fly away with the kites, why not rise above our past, why not be free from the clutches of that baggage and move on to the next chapter of our lives. Let us welcome the fresh summer breeze into our heart and mind!