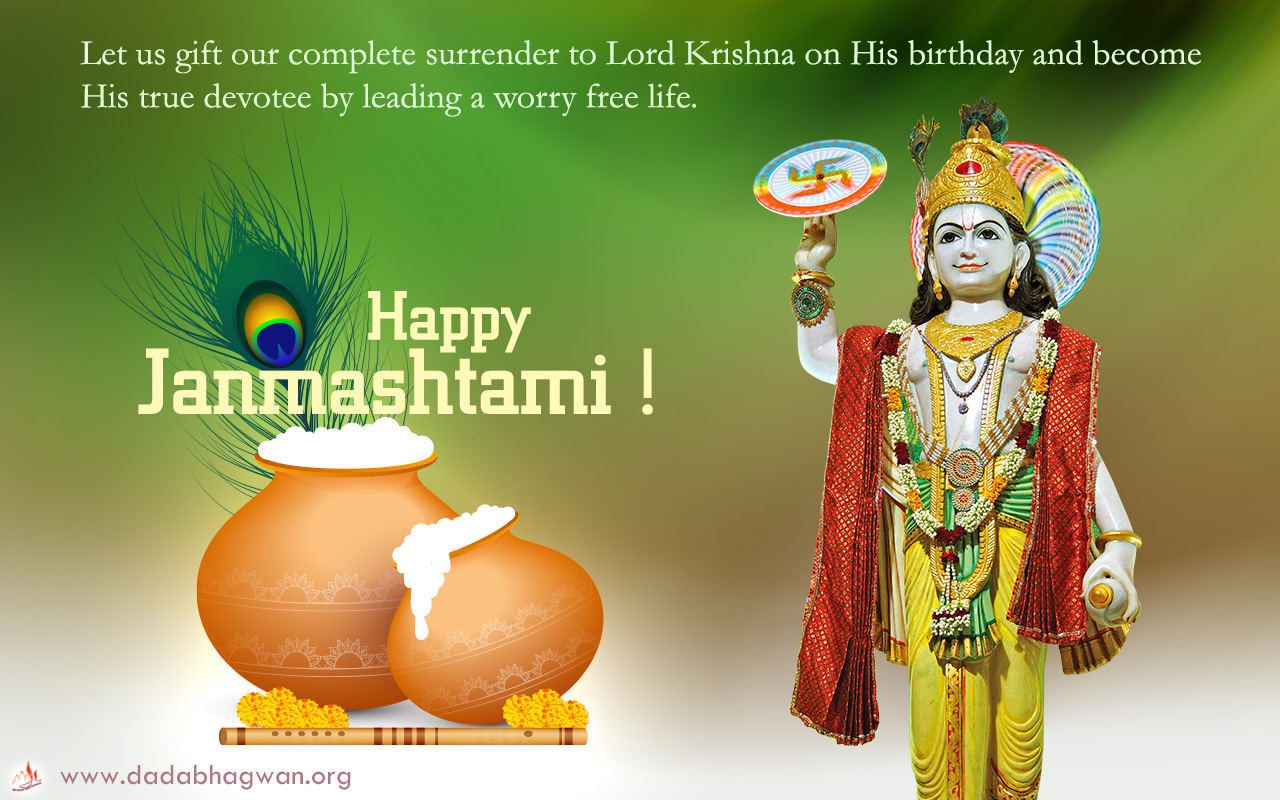 Janmashtami is celebrated as the birthday of this revered God. Today He is worshipped and known in various forms and by various names. Many people lead their lives in his devotion, worshipping him, yet it has been seen that they worry a lot even after having sought refuge at the feet of their beloved Lord Krishna. His devotees chant, "I surrender to Lord Krishna." Why is it so and does this, show our true surrender and devotion? Is not this a point to be thought-off?
Lord Krishna has said, 'Why do you worry? Krishna will do what He wants to.' This understanding needs to be maintained. Though many feel and few say, it is easy for Lord Krishna to say this but how can one run his daily life without worrying? and thus worry unnecessarily.
Param Pujya Dada Bhagwan says," If a true devotee of God has worries, he would even scold his God, "You have always told us not to worry, yet I still have worries, why is that?" This is what he would say out of his true devotion and surrender for his dear Lord. He would by this means give his worried piece of mind to Lord Krishna and this way gets relieved of his worries by way of his true love and surrender for Lord, which is hard to find these days.
Not only Lord Krishna but all others have said the same thing about worrying. Even Lord Mahavir has said one should not worry. He has said that worrying brings animal life form and it is considered as highest form of ego. Many of us know this yet why do we worry even after surrendering to our dearest Lord Krishna? The reason behind this is explained by Param Pujya Dada Bhagwan, "When there is a perpetual sense of, 'I am the one, who runs all these things,' thus worries will arise." Hence, we continuously have sense of we are running everything and we have to make it well, keep going or improve. We feel if we do not do something it shall not happen. This is something where we silently keep on breaking our surrender and thus worry rules our life.
Let us gift our complete surrender to Lord Krishna on His birthday and become His true devotee by leading a worry free life.