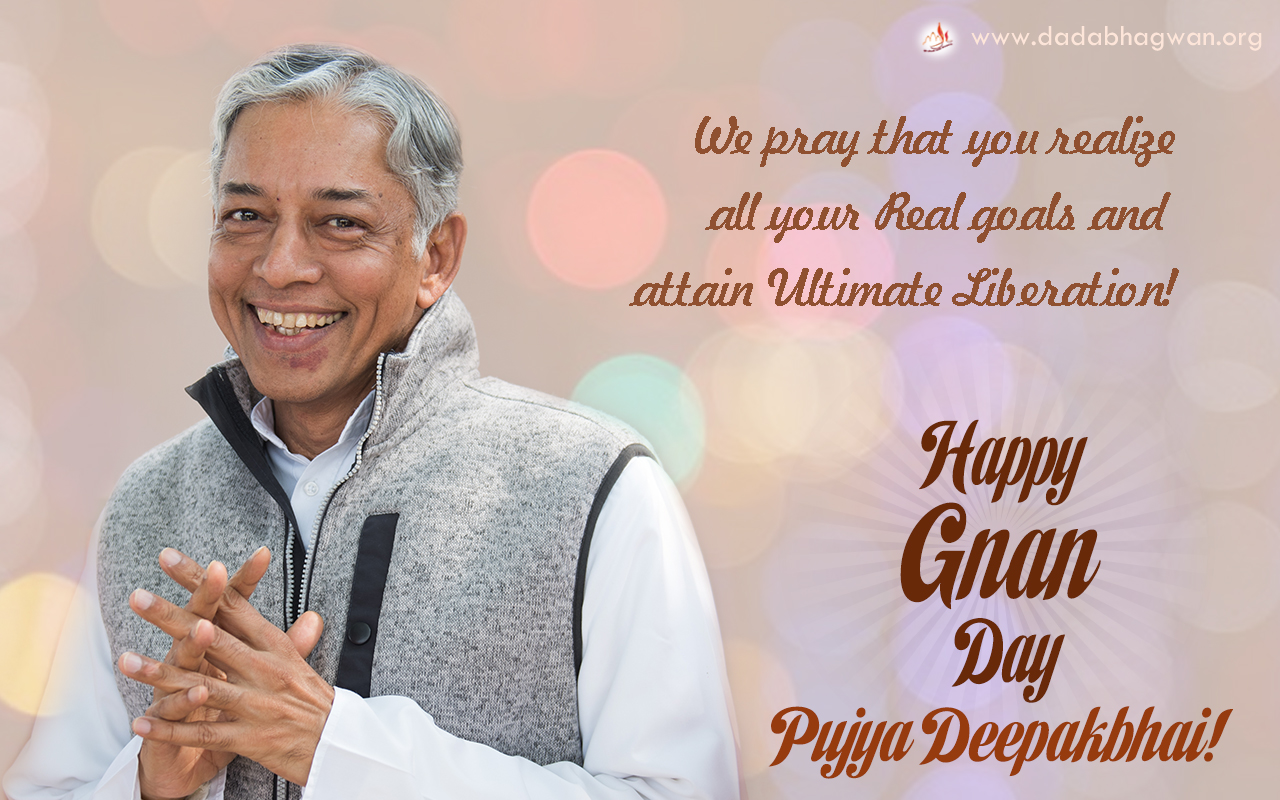 March, 1971
A shy and an introverted, young engineering student comes to Param Pujya Dada Bhagwan on insistence of his elder brother, who had managed to convince him that the blessings of the Enlightened One will help him excel in his studies. He received the blessings but not just for His studies but for this life and beyond.
Little did anyone know then that this young man would rise to carry the baton of Akram Vignan and inspire millions of people around the world through his virtues and 'real' knowledge. This young man is none other than Pujya Deepak Bhai Desai aka 'Pujyashree'.
Thousands of people had the privilege of meeting Param Pujya Dada Bhagwan, but what made Pujya Deepakbhai attain the heights of spirituality is an inspiration in itself. It did not take long for Param Pujya Dadashri to recognise his special quality of 'sincerity' and one day in 1974, He told Pujya Niruma, "Deepak has a lot of sincerity in him. If someone were to develop and mould him, he would reach the pinnacle of any direction he is guided." Pujya Niruma took over the responsibility and thus began the journey of perfecting the jewel. Pujya Niruma took special care in guiding Pujya Deepakbhai on the spiritual path, and his inherent qualities made the journey possible.
Here are some of the lessons from his life:
Isn't he a living example of 'idealism' who has stood the test of time and lived by his goal? On His Gnan Day, why not ask for strength to imbibe these qualities within us and resolve to become great in values and not name.