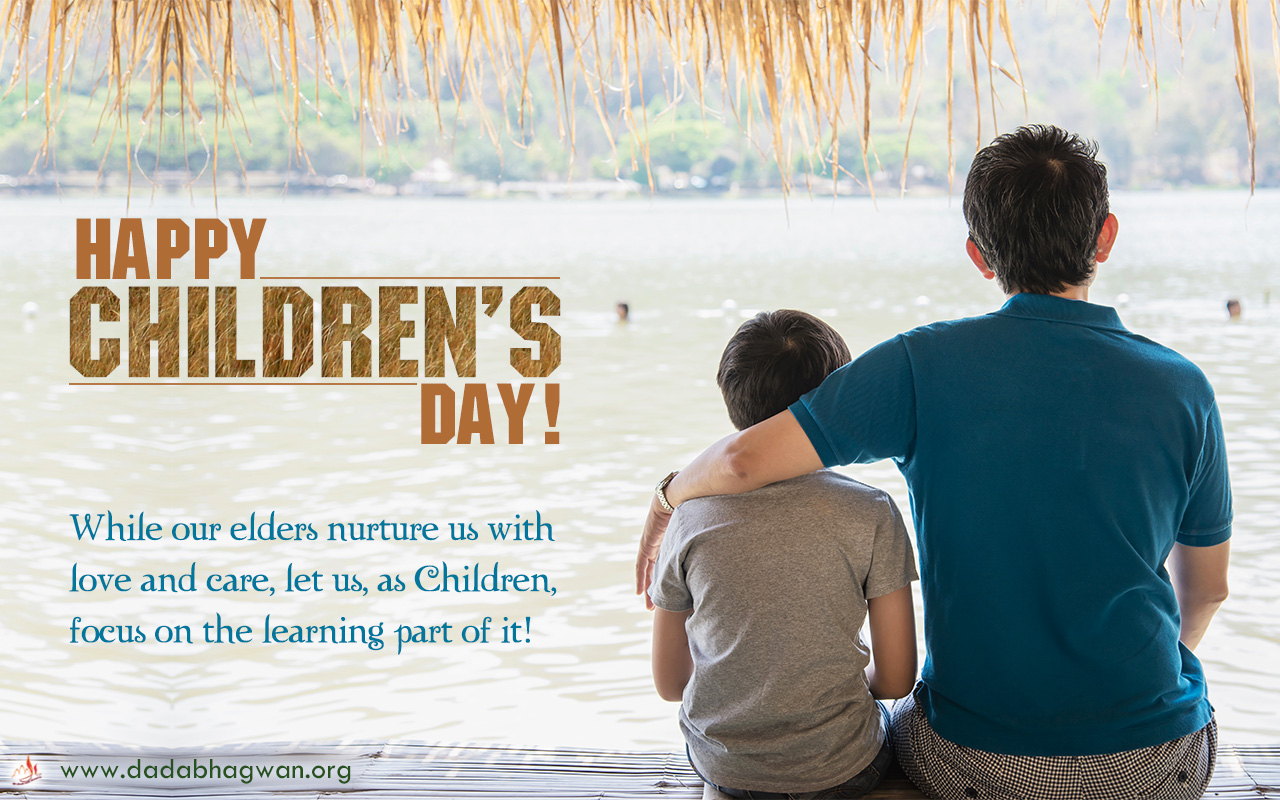 Happy Children's Day!
14th November is a special day for every child in India, as it is the birth anniversary of their beloved Chacha Nehru!!
Pandit Jawaharlal Nehru, India's first Prime Minister, loved children so dearly, and hence after his demise, his birthday has been chosen to be celebrated as the Children's Day. Nehruji would always say, "Children are like the buds in a garden. They should be carefully and lovingly nurtured as they are the future of the nation and the citizens of tomorrow."
Now, whilst 'nurturing' is an important aspect for child development, 'learning' plays an equally vital role on the part of children!
Let's understand how.
While every child's brain is wired to learn from his surroundings, it is commonly observed that each child is unique in their capability of learning, even when they may be growing up in a similar environment of relationships.
This capability is the result of an accumulation that has happened over his numerous past lives. It depicts the inner development of the child and is demonstrated in terms of the wisdom that the child exhibits through his thoughts, words and actions, from quite a tender age.
While sharing his own life story, Param Pujya Dada Bhagwan beautifully illustrates the characteristics of a child that grows up being wise:
The one with practical wisdom, even when he's only a small child studying in school, has all the calculations of how much is the inflow and how much is the outflow at home; he has a complete account of the kind of burden that lies on his parents' shoulders; and is all the time conscious of the fact that his parents should never get over burdened by any futile expenditure from his side.
So, even while a student, he has this kind of awareness in his mind; which gets reflected in his actions too, in the form of his relentless service to parents.
Such a child is versatile!
His attention is all around - on what his parents are going through at any given point of time, how the money flows into the house, where all it gets expended, the loss-making areas, the kind of hardships that his parents are facing – everything is in his notice.
'No sooner I finish my school, I want to get back to help my parents' is a thought, weighing on his mind, all the time."
So come, while our parents and teachers are doing their bit by 'nurturing' us with love and care, we children, on our part, make a vow to focus on the 'learning' part of it!
Today, on the Children's day, we shall take up the promise to recognize the hardships that our parents undertake so that we grow up into good human beings and be grateful for their painstaking endeavours to make us responsible individuals, by learning even from their unsaid words and serving them earnestly, without them having to ask for anything. That will ensure our good development. So, shall we?!