Saturday November 30, 2019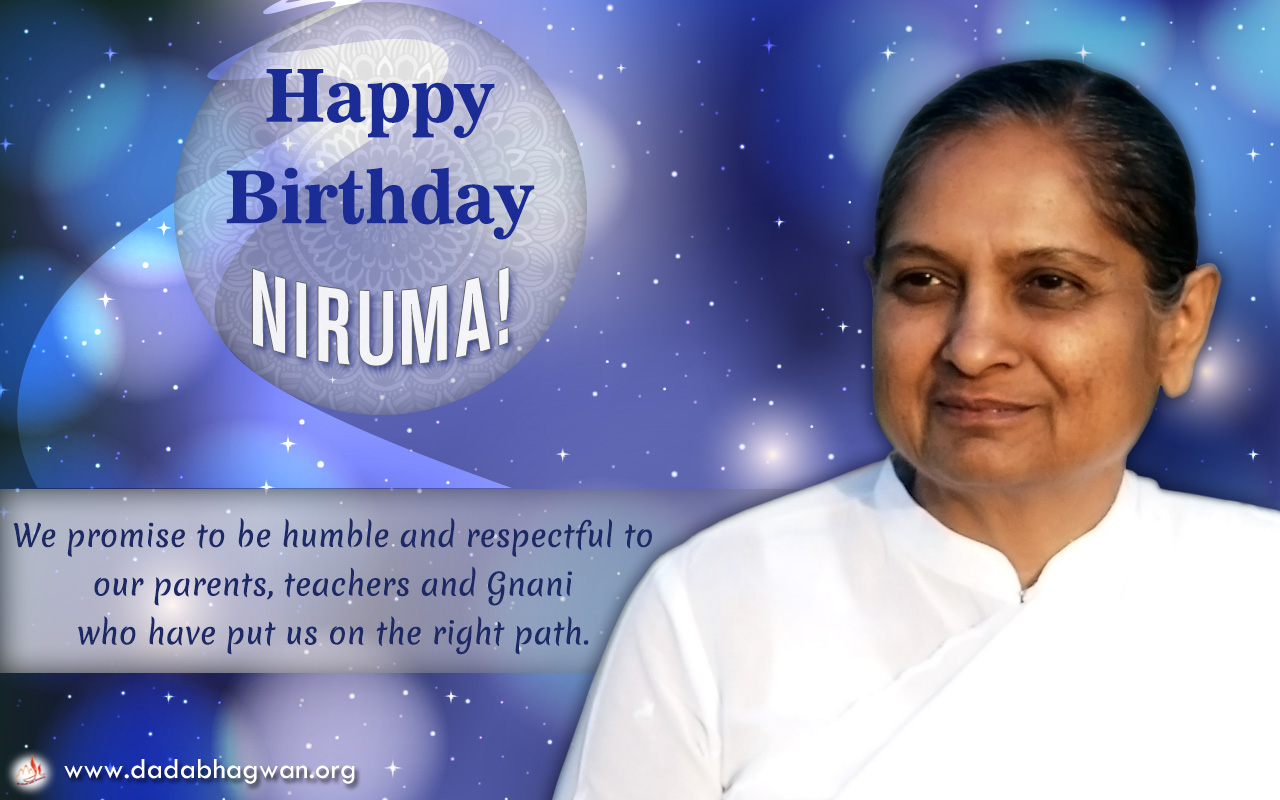 We all want to advance further in our lives, don't we? But do you know, without humility, a person can never really progress? Our rich culture greatly emphasizes on the importance of humility.
Speaking rudely with our parents, annoying our teachers, not listening to our elders, remaining engrossed in mobile or any such device when our elders are talking to us, being interested in only fulfilling our desires even while we very well know that our elders are facing difficulties are traits that are diametrically opposite to the virtue of humility. Until these traits are present, one can never be humble and hence can never experience the inner happiness.  
Param Pujya Dadashri says, "One should have a high level of humble and respectful behaviour. Humility is when you speak nicely with your elders, you interact well with them and do not back answer. Our path is of humility and respect. We should take very good care of our elders. Their comfort should be of prime importance."
The practice of humility starts from joining our two hands together to offer respectful obeisance.
Pujya Niruma, a proximate disciple of Param Pujya Dadashri having attained Self-Realization from Him, is an outstanding example of humility and devotion she had towards Gnani, the Enlightened One. Today, being her birthday, let's try and learn from her virtuous life, how she practiced this humility and what did she actually gain out of it!
By the way, how do you celebrate your birthday? Maybe throw a grand party, invite friends and family, cut a huge cake, have good food, fun, frolic, etc. - we generally do that, isn't it? However, the manner in which Pujya Niruma celebrated her birthday was pretty unique.
Every December, a special 10 days camp was organized at Pujya Niruma's home in Aurangabad for Param Pujya Dadashri's spiritual followers. So, first of all, Pujya Niruma would take Param Pujya Dadashri's blessings on her birthday. She would ask Him to give her strength to progress on the spiritual path and to work for salvation of the world within the boundaries of Param Pujya Dadashri's directions. Thereafter, she would bow down to all the followers one by one, heartily seeking blessings from everyone. That shows her humility!
Param Pujya Dada Bhagwan says, "Humble ego means to conduct interactions of worldly life with the intent, 'I am smaller than everyone.'" By believing, 'I am great', one enters into competition and gets onto the wrong path. But by harnessing the intent of, 'I am smaller than everyone', our ego gradually becomes smaller and smaller and ultimately it becomes absolutely humble.
Knowledge is gained through Humility
Param Pujya Dadashri, fully aware of Pujya Niruma's unflinching desire for the salvation of the world, groomed her for the job by jabbing, chiseling and carving away all weaknesses and imperfections within her. Pujya Niruma, from her end, accepted and yielded to this process with utmost humility, complete surrender and constant oneness with him, for she very well knew that whatever Param Pujya Dadashri did was always for her ultimate good. This attitude helped her become free from the illusory attachments, her false pride, etc. which could otherwise come in her way and not allow her to rise higher in life.
Here's what Param Pujya Dadashri opined for her, "Niruben has been with me for so many years, but she has never seen a single fault (of Param Pujya Dadashri), not even for a second. Such is this Niruben! Isn't that amazing? I have observed, not a single day she has had a negative thought."
So today, let us promise Pujya Niruma that we too shall be respectful to our parents, teachers and our Gnani, to whom we are highly indebted, for they have put us on the right path. Being arrogant is out of question now; rather we will maintain utmost humility, both internally as well as externally. And in case our parents and teachers get hurt by us, we shall immediately seek forgiveness for our wrong behavior and ensure that such mistake is not be repeated by us hereafter.