Thursday December 29, 2016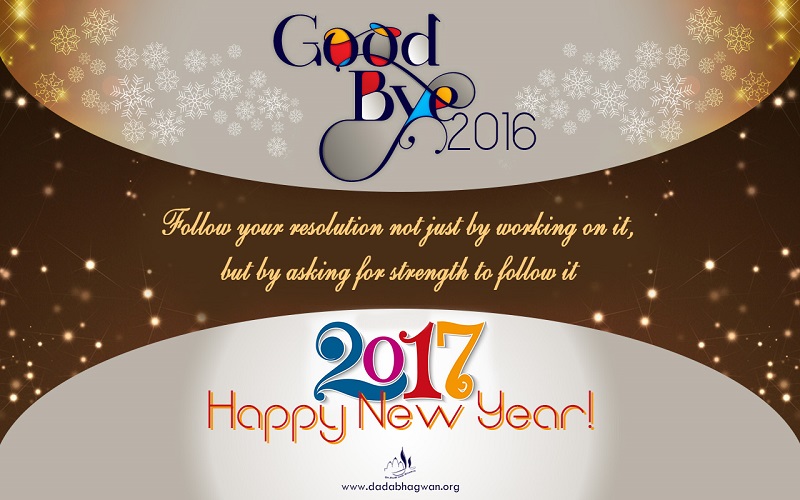 Time for bright beginnings, but first let's make a fine finale!
We are stepping into the new year with new resolutions, new dreams, new faith and new enthusiasm!
Wait!
Are you carrying old hate, anger and worries into the new year?
You always make a resolution to overcome your weakness, but at some point you break it.
With this new beginning, let us follow our resolution not just by working on it, but by asking for strength to follow it. Param Pujya Dada Bhagwan, has gifted us with nine unique keys, which help us to tackle our weaknesses and progress successfully towards our goal.