In Willingen, Germany, during the spiritual discourse of Pujya Deepakbhai many old German followers shared their wonderful experiences on how they are progressing in Gnan (knowledge of the self). They also talked about how they followed Gnan during their time of need and how it made the results fruitful.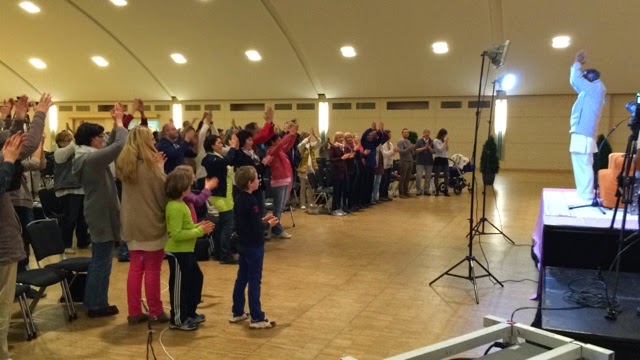 Some of the beautiful experiences are mentioned below:
One of the followers shared his experience on how he can feel separation from the body through Gnan during his critical condition.
Another follower talked about how she was capable of handling her husband's health issue with the understanding of Gnan.
Even with heavy financial loss a follower experienced inner peace within.
Through the knowledge of the self one was able to resolve 30 years worth of conflicts with mother.
One was successful to avoid clashes of the past 22 years with husband.