Thursday October 27, 2016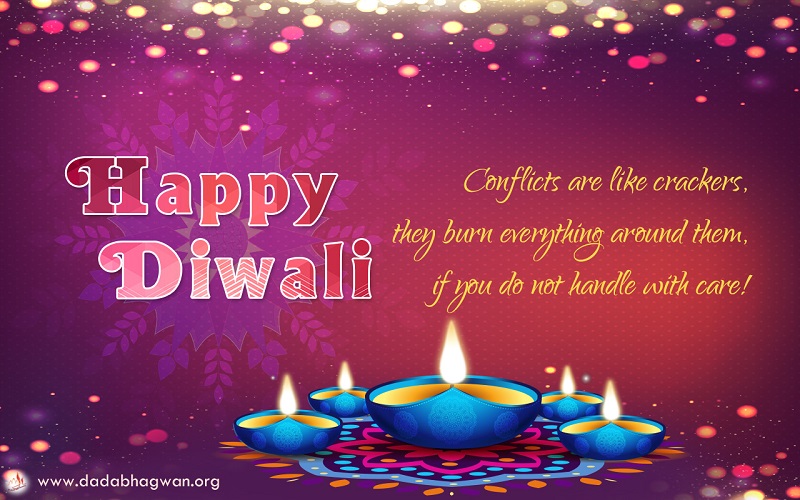 Diwali is the most awaited and brightest festival. It brings lots of happiness, delicious sweets, family gatherings, lamps and lights, colourful rangolis and of course sparkling and loud fire crackers.
On this occasion people worship Goddess Laxmiji and seek Her blessings for prosperity. Thereafter the celebrations begin, as do the lighting of fireworks. While playing with varieties of crackers, children as well as adults are careful not to burn themselves or people around them. Their intention is to enjoy the festival, but in a safe way.
In the same way, life is like lighting fire crackers. When you interact with different personalities, there may be a spark of conflict. It is your job to avoid the conflict so that you do not get burnt (hurt) and yet you enjoy the colours of life.
Param Pujya Dadashri says, "If someone tries to clash with you but you do not clash with them, then common sense will arise."
Conflicts are like crackers, they burn everything around them, including you, if you do not handle with care!
Happy Diwali and have a Conflict-Free Year!