Saturday October 25, 2014
On 23rd October, in Adalaj, Gujarat, India, Diwali was celebrated with a grand night of bhakti in the Tri-Mandir in the presence of all the Gods and Goddesses, and everyone's beloved Pujya Deepakbhai.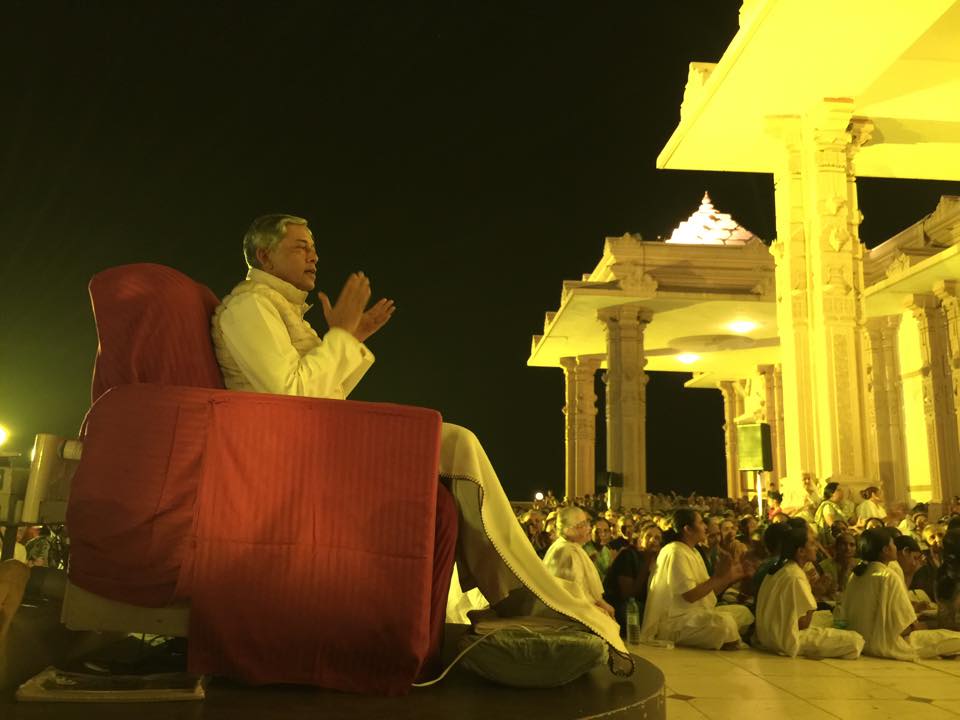 On New Year's Day, Pujya Deepakbhai did the puja and darshan of all the Gods and Goddesses. This was followed by a celebration of food called 'Annakut.' It is a grand offering of food to Lord Krishna, which represents gratitude to the Lord for his blessings. Pujya Deepakbhai lovingly fed items from 'Annakut' to Param Pujya Dadashri and Pujya Niruma. The 'Annakut' was left for darshan for all in attendance and was later distributed to visitors and followers as prasad (food offered to God). Pujya Deepakbhai then did the aarti of Shree Simandhar Swami and Param Pujya Dada Bhagwan.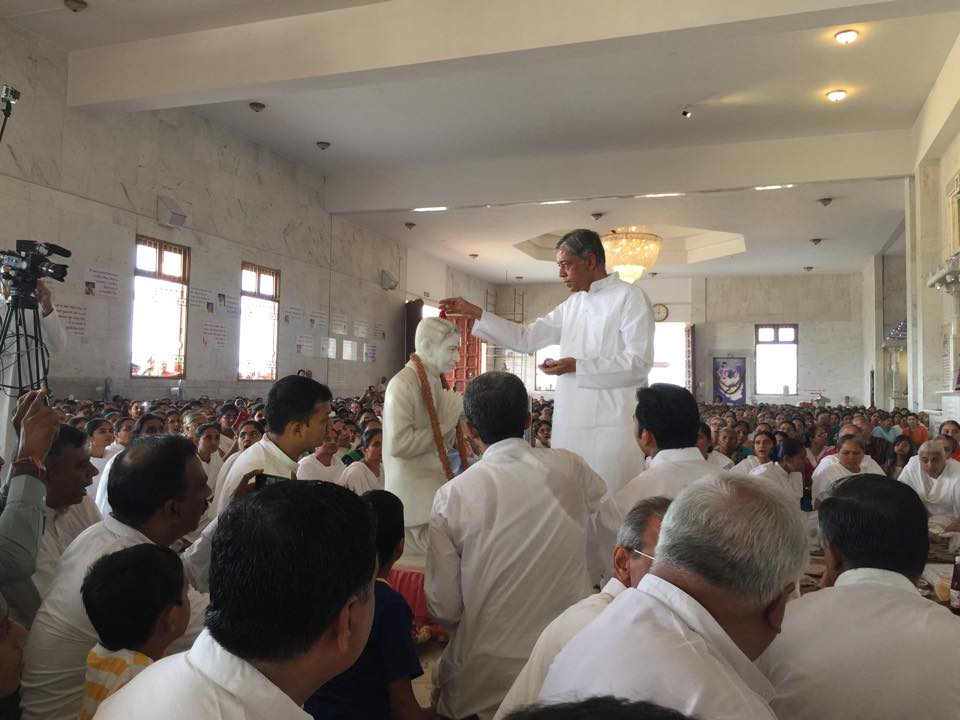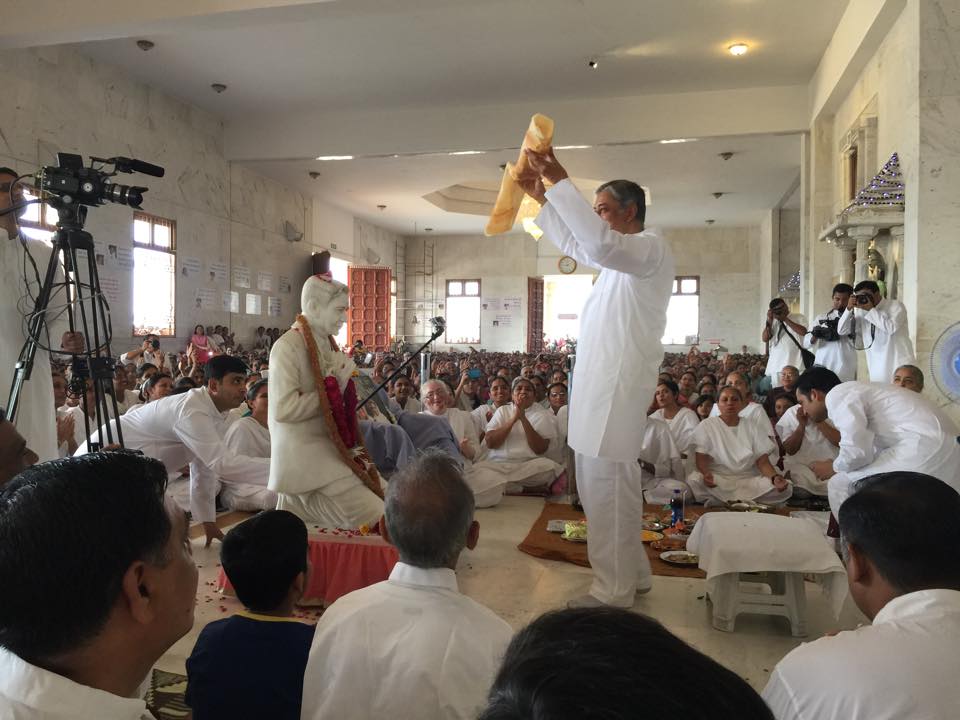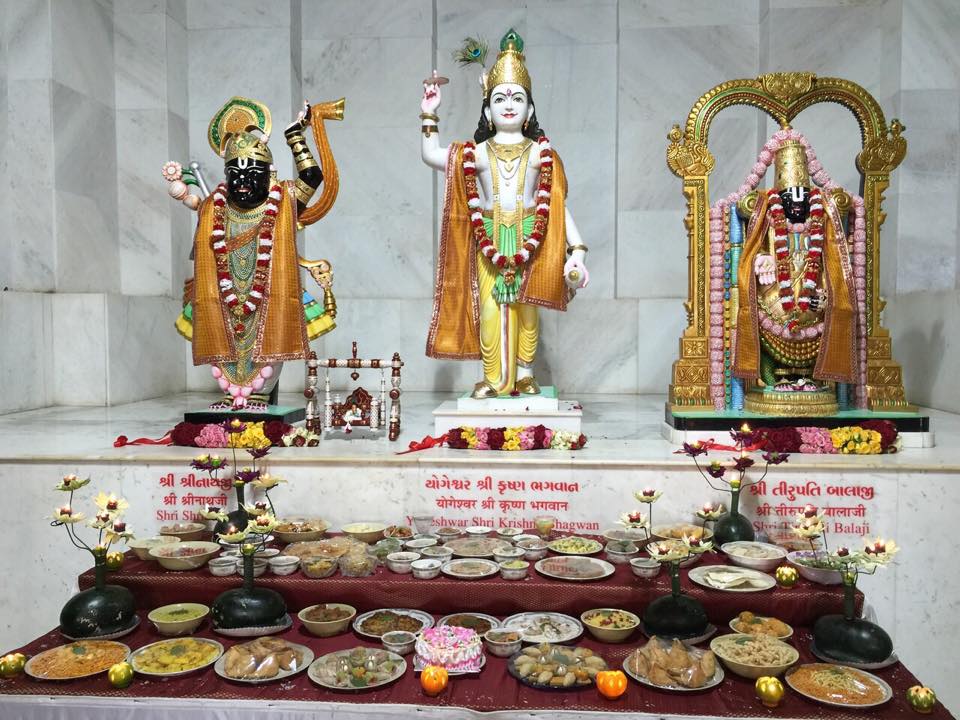 Pujya Deepakbhai's New Year message to all of Dada's followers was to do darshan of Dada, who is not only in the full moon state on this day, but is also vitarag (the One who is free from all attachments) - so by doing His darshan on this day, one can reap tremendous benefit. By making a connection with Dada Bhagwan we should ask for the missing shaktis (energies), which will help us progress on our path to moksh (liberation). We should make a decision (nischay) to use our mind, speech and body for the salvation of the world.
Approximately 8000 followers come to do darshan (devotional viewing of God) of Pujya Deepakbhai on this auspicious day.