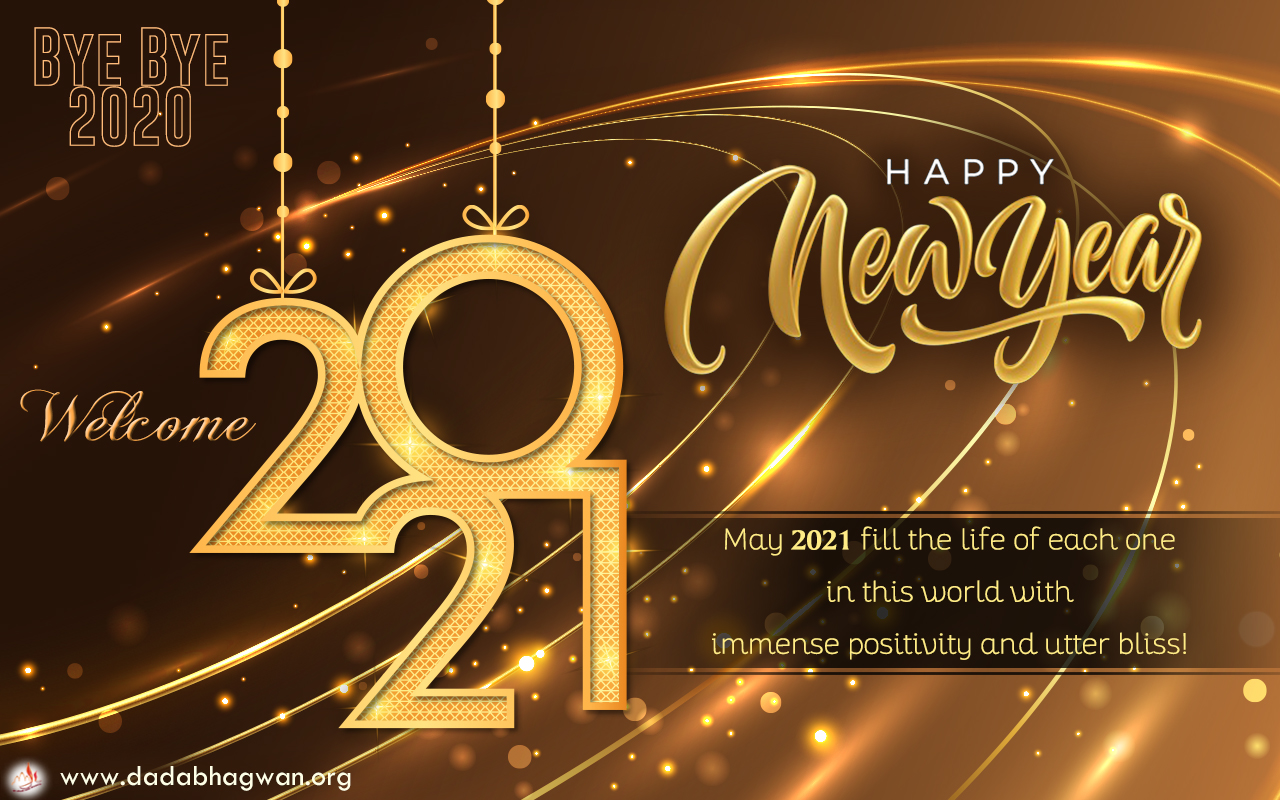 Welcome New Year 2021
2020! A year that was…
2020 was a challenging year on the global level. The pandemic changed a lot of things around us. In fact, it questioned the vulnerability of human existence on this planet.
Though the year 2020 was filled with uncertainty and despair but we must not forget that every bad situation surely teaches us lessons that we wouldn't have learnt otherwise. This short time out from our fast paced life forced us to reexamine our priorities, our relationships, our values and even ourselves.
In situations like these, where a common man might feel helpless and lost, Self- Realized Souls have an extra-ordinary way of taking things in their stride and progressing ahead on the spiritual path.
Param Pujya Dada Bhagwan was one such person who since the manifestation of Gnan (Self Realization) never got affected or upset with any external circumstances or events. His state of awareness is evident from the fact that if He was running a fever and someone was to ask Him, "Do you have fever?" He would respond by saying, "Yes, A. M. Patel (The physical body) has fever, and I am aware of that."
There are two ways to deal with situations in life. One is by staying positive in every situation that one has to face and another way is to realize who we really are with the grace of an enlightened person.
What sets an enlightened person (Gnani) apart from the common man?
It is His way of looking at things that arises from the true knowledge of the Self and the world around Him. And the best part is that He is able to bestow this knowledge of the Self to others too. This science of effortlessly attaining Self Realization came to be known as Akram Vignan. This science not only helps one progress spiritually, but also helps one carry out worldly interactions with ease. Tens of thousands of people around the world have experienced enormous benefits of Akram Vignan in this most difficult time of their life. Why not we then?
So come, as we are about to enter the new year, let's resolve to get the knowledge of our true Self from Current Living Gnani (Pujyashree Deepakbhai Desai) at the earliest so that we too can live a life filled with immense positivity and sheer bliss. Wish you all a very Happy New Year!