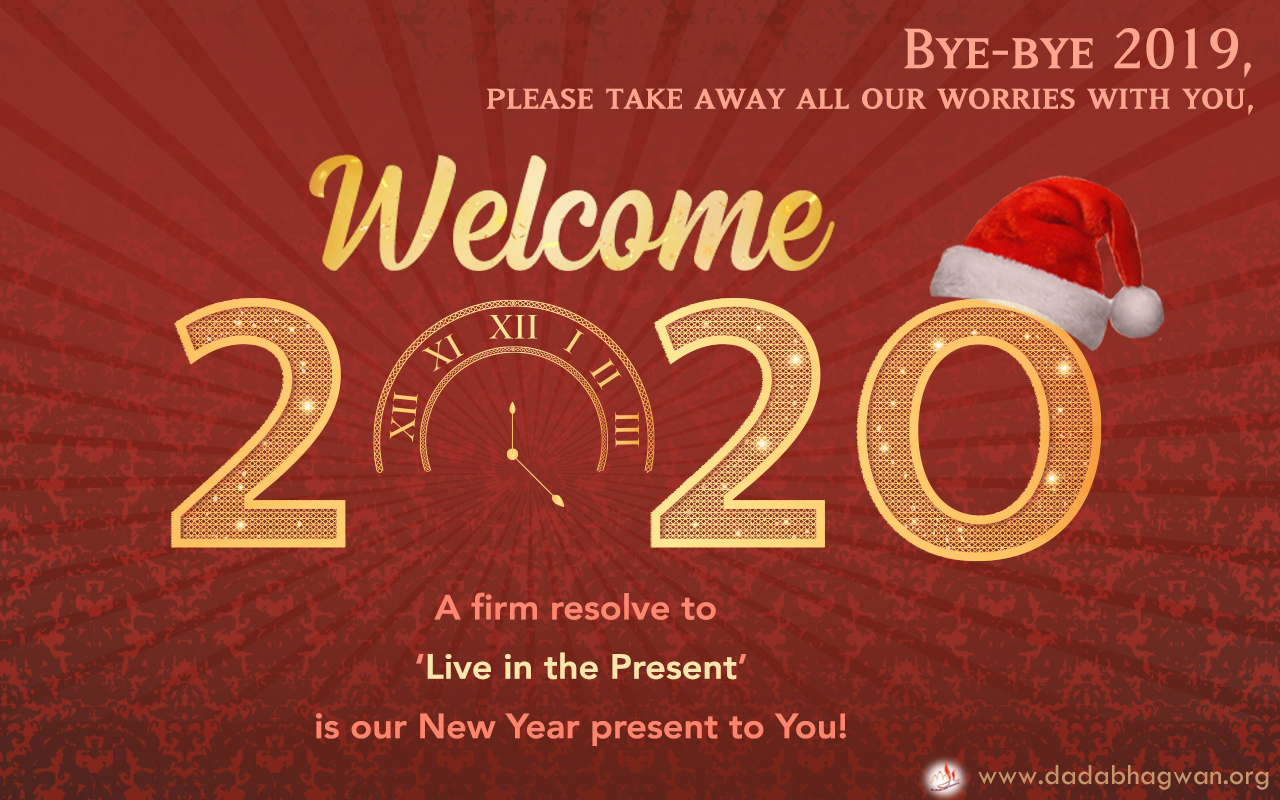 As we approach one more bend on the time scale, it's time to express enormous gratitude to the wonderful year 2019 that is coming to an end. The year is like a basket full of varied feelings, that of happiness, joy, faith, inspiration, devotion, and worries too! So as we are about to take a leap into the New Year 2020, lets pick the one thing from our life basket that's been pulling us down on our graph of progress and humbly request 2019 to carry it along as it leaves, so that we can have a joyful 2020.
What is that thing?
It is worries. So firstly, let's understand why is it very important to give this thing away?
Param Pujya Dada Bhagwan explains, "Worry is a fire. One becomes consumed with anxieties that something bad may happen. To worry implies taking the matter into your own hands."
To accomplish any task, Nature tells us, 'do put forth tremendous effort to accomplish the task, but do not worry for it.' Because when we worry about a task on hand, our effort gets affected, and in the process many a times we ruin the task. Consequently, we suffer by giving ourselves a dual punishment – 1. Our task gets ruined and 2. The grief of mourning we go through.
To help reduce this suffering, Param Pujya Dadashri explains by means of an example," I tell people that if a thief robs you of five thousand rupees, you should realize that it was appropriate and just move on. The first punishment is an effect of your past life karma. And therefore it is appropriate to remember that "whatever happens is correct".
Param Pujya Dadashri explains, "Nothing in this world is worth worrying about, not even for a second!" One must learn to face the entanglements that come your way and find solutions to them.  
He further says, rather than fearing the adverse circumstances and keep worrying, it is better to face those circumstances. The ego of facing them is lesser than the ego of worrying. God has said, "Face the adverse circumstances, look for solutions, but do not worry."
What should we do to end our worries?
Stay in satsang (stay in the company of the Enlightened One).
So, strive to find the right satsang. And until you get the right satsang, whatever life gives you, enjoy it. Enjoy whatever comes forth before you. In other words, learn to live in the present and do not worry about what is not present.
So come let us all embrace the year 2020 by presenting a New Year present of our firm resolve to 'Live in the Present', from our end!!