Wednesday December 30, 2015
2015 was indeed a remarkable year which covered a lot of blissful events like the Ambaji Jatra and the most auspicious life instilling ceremony of the idols in Amreli Trimandir inspiring the world to know and worship Simandhar Swami and thus spreading this Spiritual science. Let's take a glance at all the events that made 2015 an impressive year!
Spiritual Discourses and Self Realization Ceremonies
In order to spread Param Pujya Dada Bhagwan's Spiritual Science of Akram Vignan and to provide people with the right understanding which would free them from their stress and worries and give them peace and happiness, Pujya Deepakbhai conducted Spiritual Discourses in Mumbai, Jaipur, Nagpur, Delhi, Jalandhar, Hyderabad, Indore, Germany, East London, Leicester, Harrow, Salvador-Bahia, Houston, New Jersey, Lowell, Toronto, Chicago, Birmingham and other many more national and international places.
Along with the Spiritual Discourses Pujya Deepakbhai conducted 39 Self Realization Ceremonies, in which 31,774 people attained Self Realization in the year 2015.

Shibirs
Pujya Deepakbhai conducted several shibirs during 2015. During these shibirs Pujya Deepakhai provided catered spiritual discourses depending on the group of followers it was for. These shibirs had been specially organized for followers to allow them to progress on their path to liberation.
Celibate Shibir for Boys
Celibate Shibir for Girls
Hindi Shibir for Hindi Followers
WMHT Shibir for Married Women
MMHT Shibir for Married Men
PMHT Shibir for parents
Parayan - an in depth study of Param Pujya Dadashri's Spiritual Science, open to all.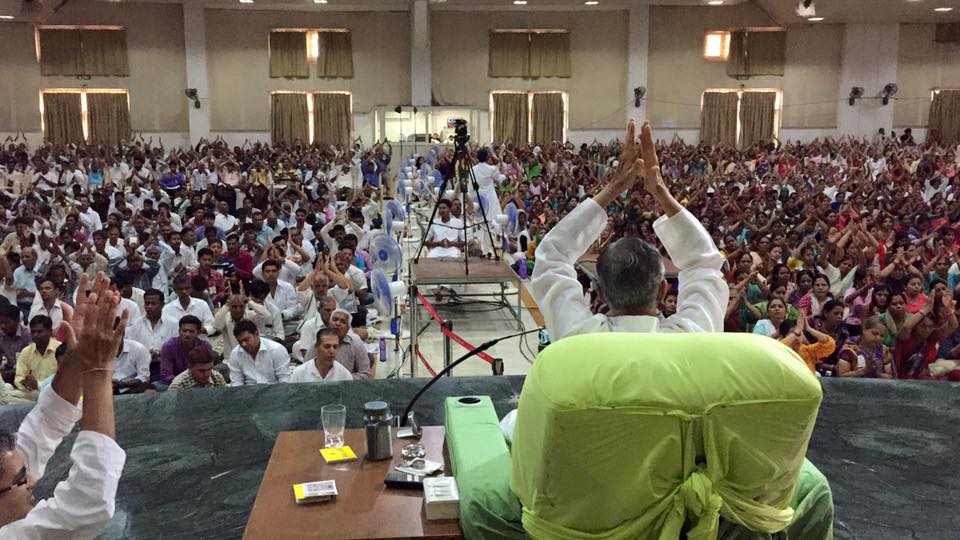 4000 Mahatmas had a bliss time with Pujyashree at Ambaji. There was Pujyashree's satsang at Ambaji mandir which was then followed by Aarti and Bhakti.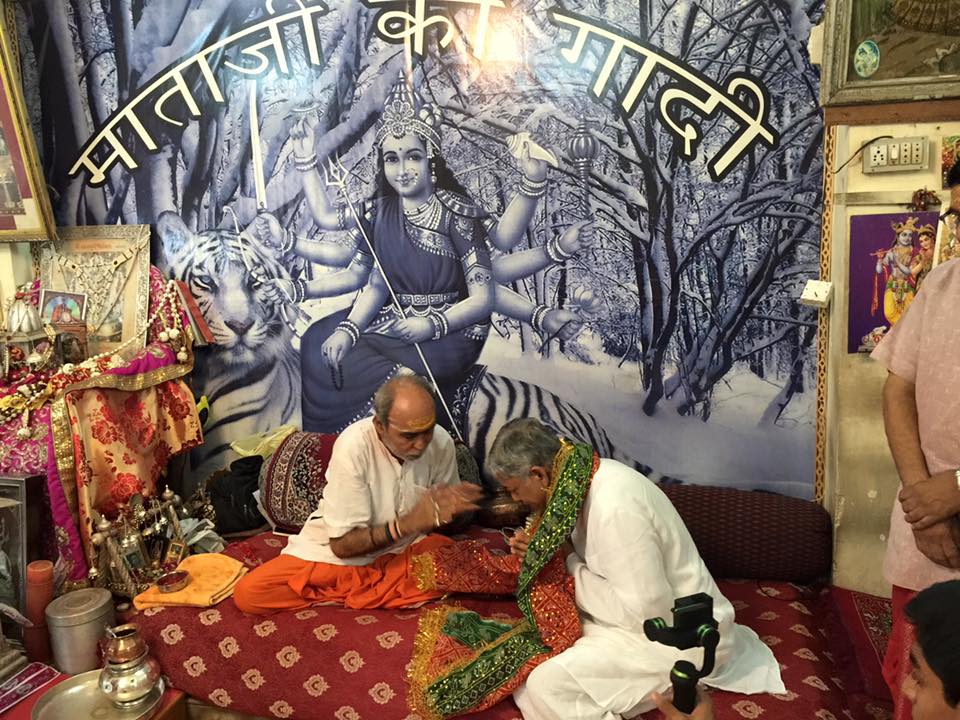 After Ambe ma darshan, Mahatamas also enjoyed Garba with Pujyashree at Saffrony Resort, Mehsana in the evening.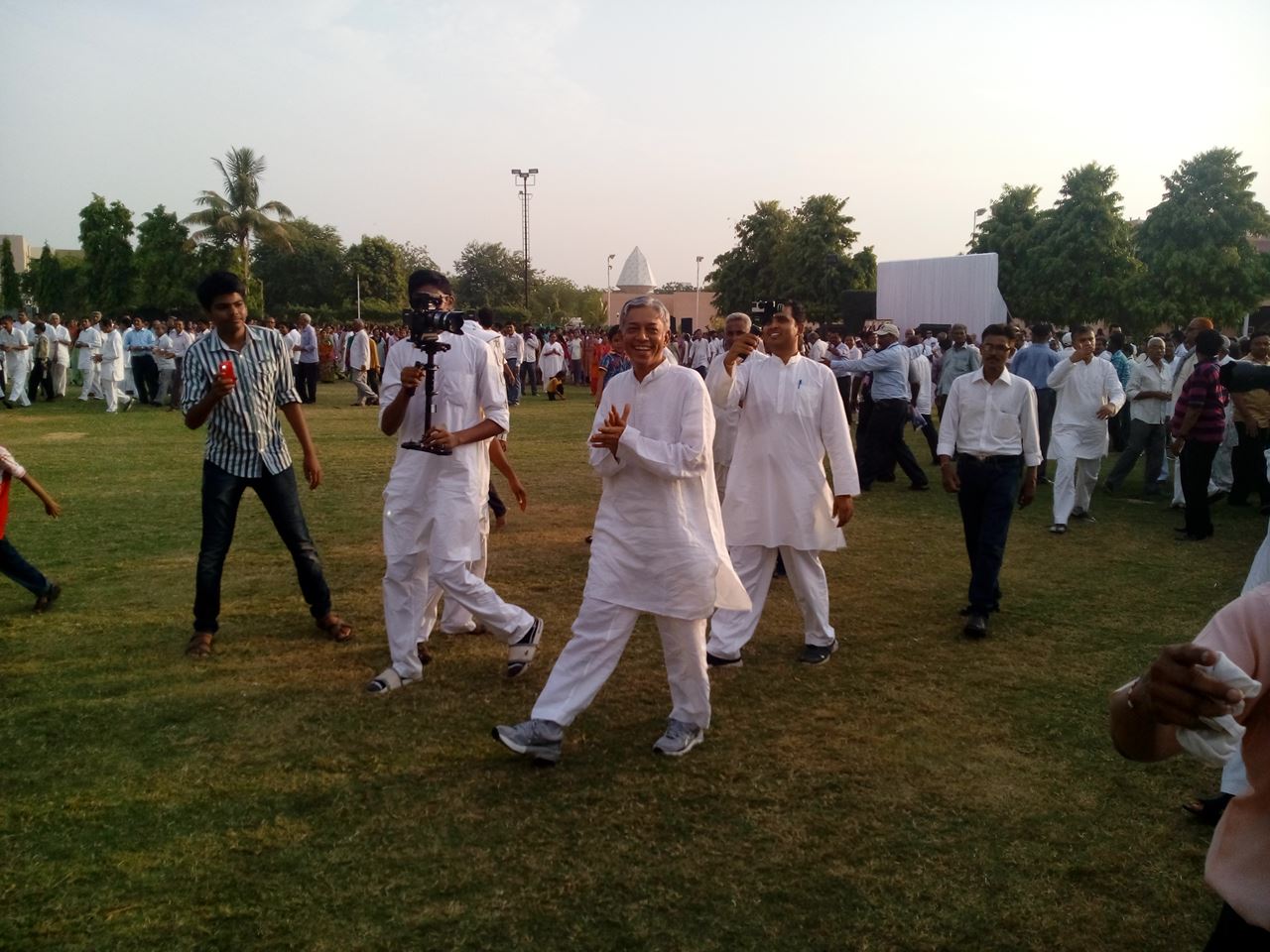 Trimandir Life-Instilling Ceremony
Pujya Deepakbhai, in the presence of thousands of followers, performed the Pran-Pratishtha (life-instilling ceremony) of the idols in the Amreli Trimandir (Non-sectarian Temple). Thousands of followers from around the world also watched the live web-cast. The temple was then open for darshan. Idols of Lord Simandhar Swami, Lord Krishna and Lord Shiva, the three major religions in India, as well as idols of other Gods and Goddesses (including Lord Ganesh, Lord Hanuman, Lord Mahavir, Amba Mataji, Padmavati Devi, Chakreshvari Mataji – just to name a few) are housed under the roof of the Trimandir.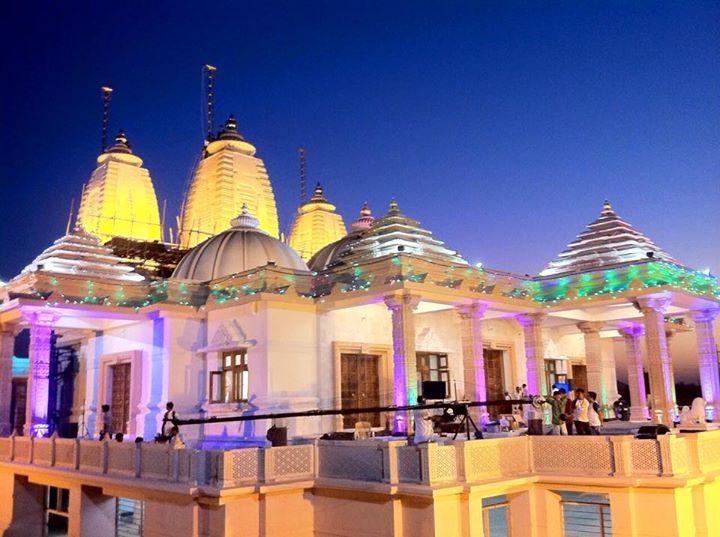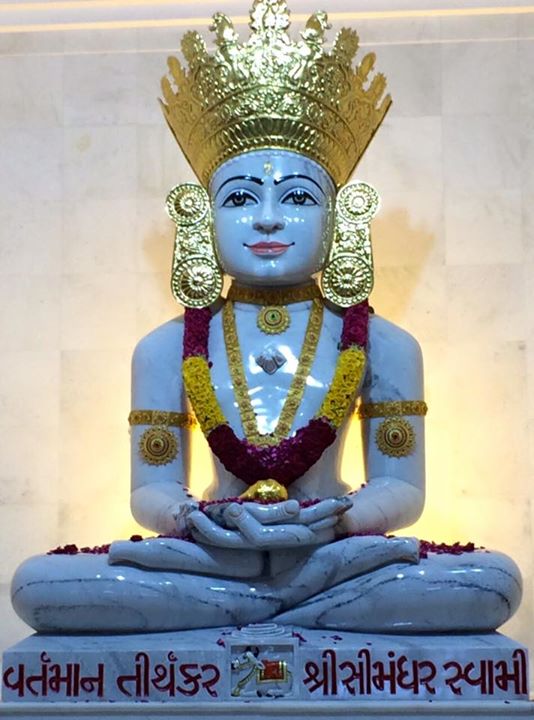 Trimandir Ground Breaking Ceremony
Pujya Deepakbhai performed the Ground Breaking Ceremony of Anjar Trimandir, New Jersey Trimandir and Vadodara Trimandir in presence of thousand Mahatmas.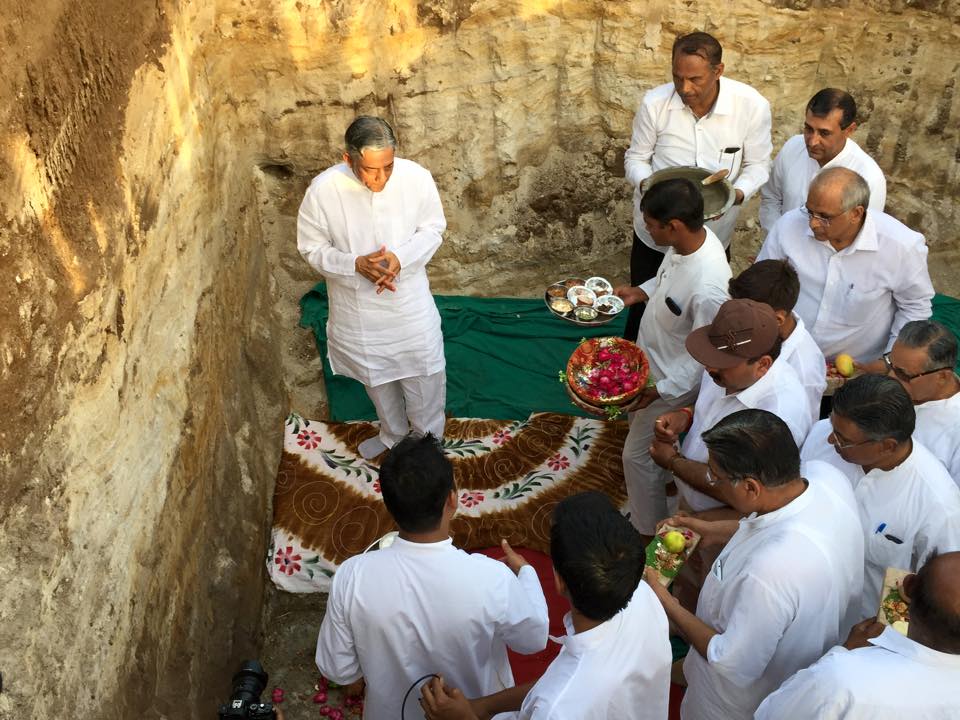 Trimandir - Simandhar City Award Winner 2015
Trimandir - Simandhar City has been awarded 2015 Winner by tripadvisor. You can see comments or reviews given by people by clicking on this link: http://goo.gl/OMu1qz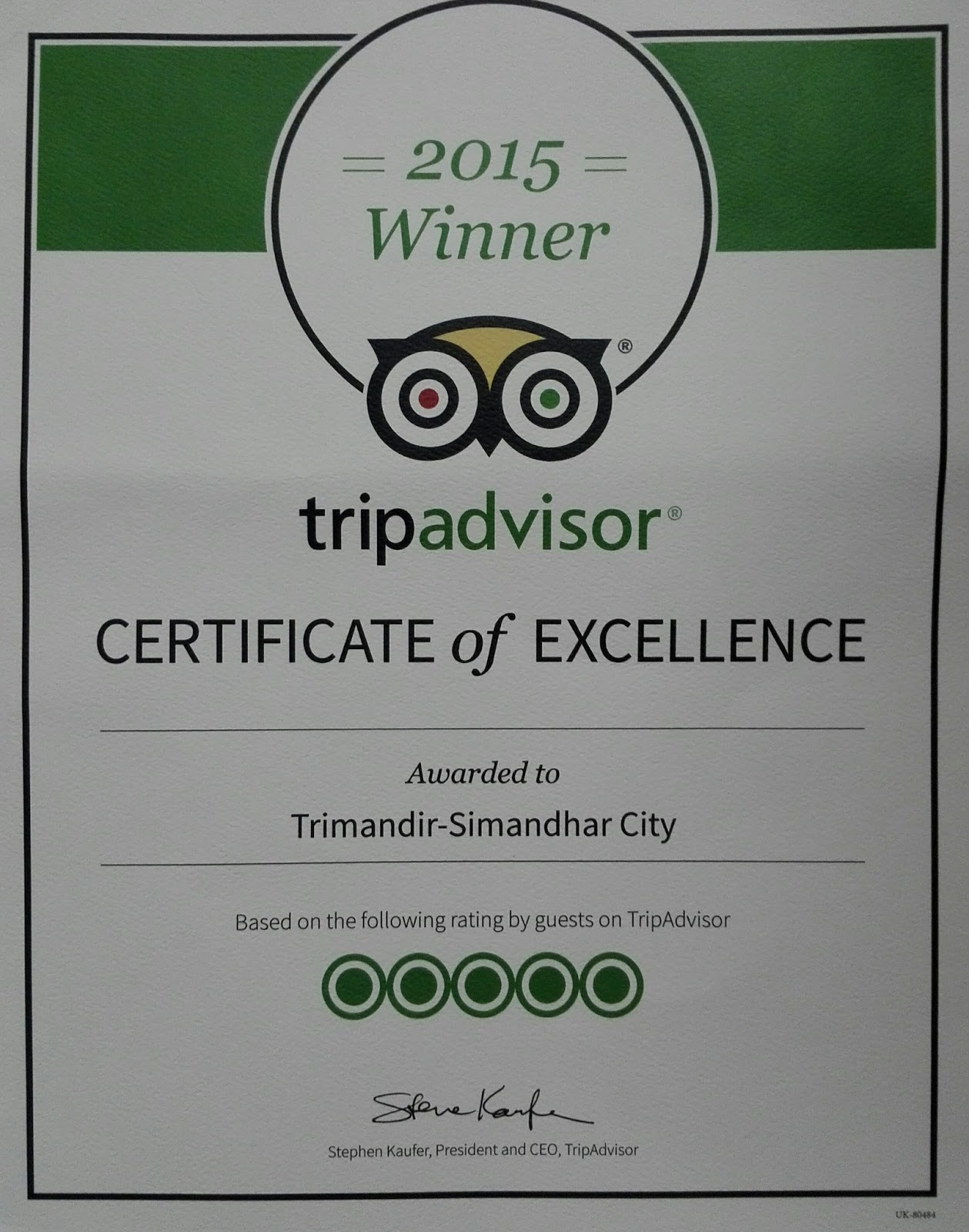 Param Pujya Dada Bhagwan's Gurupurnima
This year a six-day event was held in Phoenix, Arizona in celebration of Param Pujya Dada Bhagwan's Gurupurnima. Thousands of followers from around the world attended the event and received Pujya Deepakbhai's darshan.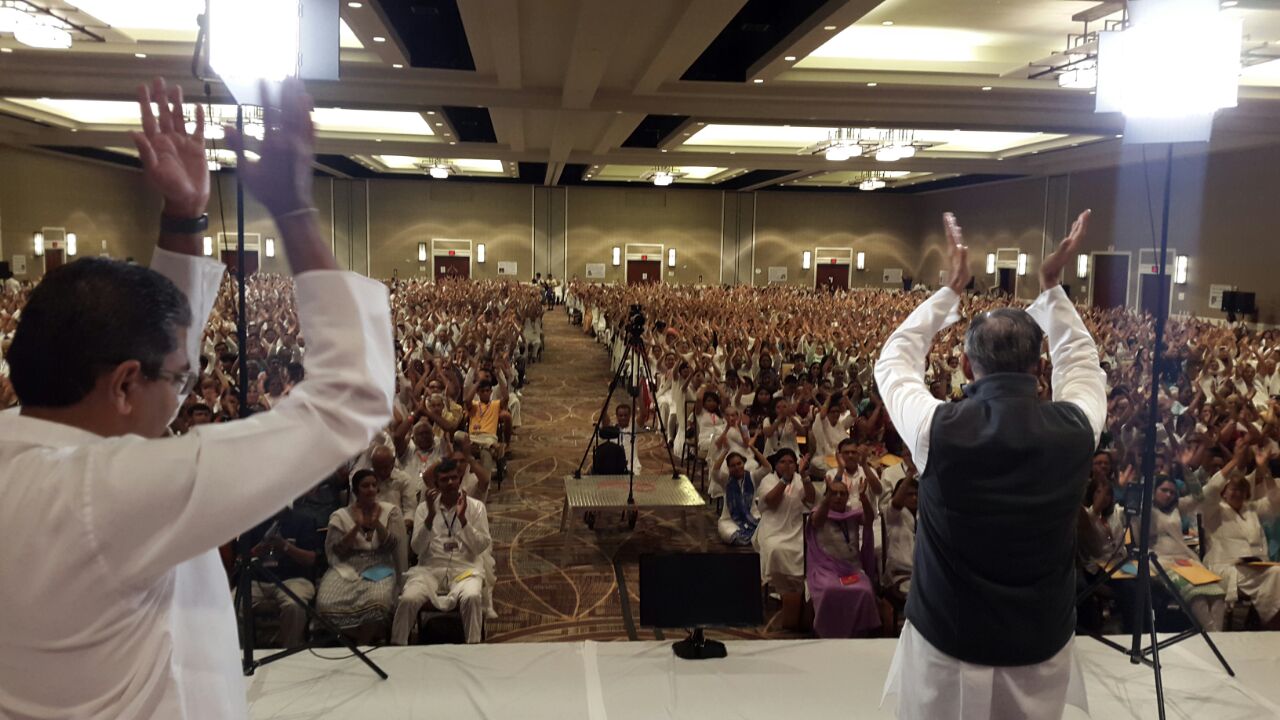 Param Pujya Dada Bhagwan's Janma Jayanti
Param Pujya Dada Bhagwan's 108th Janma Jayanti was held in Pune (Maharashtra), India where many followers and non-followers alike attended Spiritual Discourses with Pujya Deepakbhai. Also many children enjoyed a lot the theme Park, children's Park as well as the 3D movie show organized for them.